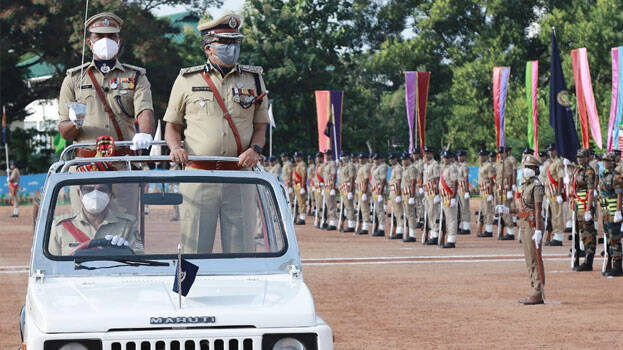 Thiruvananthapuram: Troops bid farewell to Loknath Behra, the outgoing state police chief. The function was held at SAP ground, Thiruvananthapuram. In his reply speech, Behra made it clear that he would stay in Kerala for a while.
He spoke Malayalam and did not show off to anyone. He wants Kerala. Support has been received from all sides. He said that the use of drones should be curtailed and some instructions have been given for this and the reform in the Kerala Police still needs to be continued.
From the beginning of the first Pinarayi government to the beginning of the second Pinarayi government, Behra served as the state police chief for five long years. Behra, who has been a full-fledged police chief with a government and has been in office for the longest time, ends his 36-year career with these two achievements.