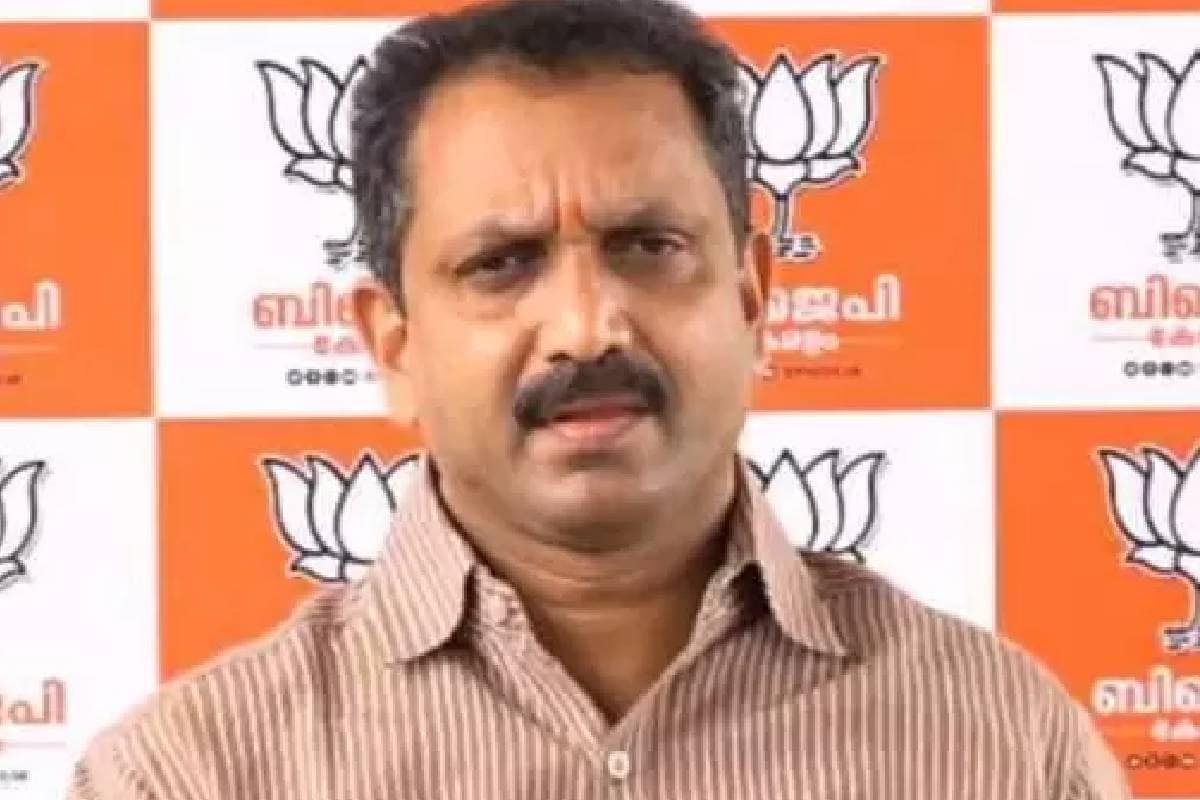 K Surendran
Thiruvananthapuram: BJP state president K Surendran has criticized the CPM in the gold smuggling case. Surendran said that the roots of gold smuggling in Kerala go to the AKG Center. He said the CPM had proved to be a participant in the gold smuggling. He was speaking at a BJP state committee meeting.
He said the CPM's dharna and march against smugglers were being carried out by smugglers. The Ramanattapakara incident is the biggest example of Kerala becoming a safe haven for quotient groups and underworld gangs. Surendran criticized the smuggling gang for colluding with the government.
Also Read- Arjun Ayanki denies involvement in gold smuggling; Arjun also said that the party should not be dragged out unnecessarily
He said it was unbelievable to say that the Home Department did not know about the clash between the two underworld gangs near the airport, which has security facilities. The group from Kannur has CPM links. Surendran alleged that the group from Cherpulassery had links with DYFI.
Like the international gold smuggling in Thiruvananthapuram, the CPM is behind the gold smuggling in the Malabar region. As the probe came to the CPM, the Quotations groups were trying to escape blame. Surendran said that the quotation groups in Kerala could not be caught because they were inside the AKG center.
Also Read- Lakshadweep administrator hits back; The High Court blocked the move to demolish houses along the coast
At the same time, there are rumors circulating that the party is involved in smuggling. The voice message says that one third of the revenue is given to the party. A voice message is circulating through the WhatsApp instructing that gold is being smuggled.
According to the message, the gold was stolen with the help of the accused in the TP murder case. Kodi Suni and Shafi, the two main accused in the TP Chandrasekharan case, and Jijo Thillankeri and Rajesh Thillankeri are said to be providing security for the smuggling.
Also Read- Smaller amounts will be purchased from more people; Praveen Balachandran is a regular swindler
Earlier, it was reported that the party had received a complaint that Arjun Ayanki and others were involved in smuggling gold. The message said that MV met Jayarajan with the complaint.