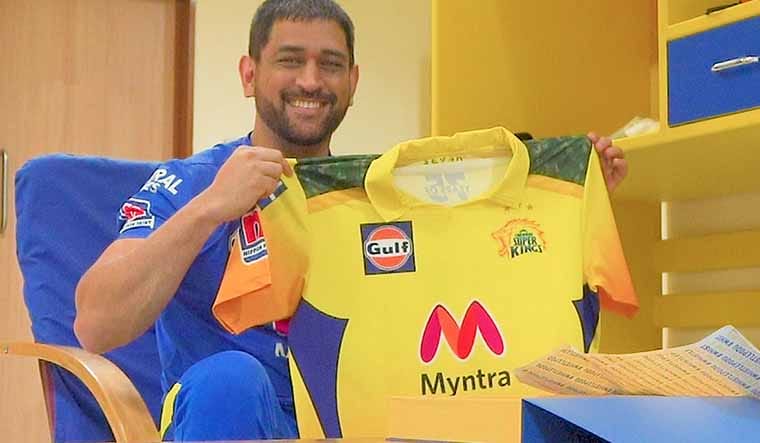 dhoni-csk-new-jersey
Chennai: The Chennai team has accepted Moin Ali's demand that he finds it difficult to play in a jersey emblazoned with liquor companies. Ali was reluctant to play in a jersey emblazoned with the liquor company's logo for religious reasons. Moin Ali, a Muslim, does not use alcohol or promote alcohol consumption. Moin Ali also avoids alcohol advertising while playing for the national team. The player has made similar decisions in many tournaments before.
The SNJ 10000 logo on the Chennai Super Kings' jersey will be removed from Moin Ali's jersey. England all-rounder Moin Ali is playing for the Chennai Super Kings in the 14th season of the IPL. The Chennai Super Kings have agreed to Moin Ali's demand ahead of the tournament. Adil Rashid, a teammate of Moin Ali's national team, joins Ali in the same way. South Africa's Hashim Amla and Afghanistan's Rashid Khan have taken a similar stance in the past.
Also Read- IPL 2021 | 'No power hitting, you can shine in IPL by playing good cricket shots': Cheteshwar Pujara
Moin Ali, who was earlier with Royal Challengers Bangalore, arrived in Chennai this season. In the auction held in February, Chennai bought the player for Rs 7 crore. He has scored 309 runs in 19 matches and has taken 10 wickets. The star has three half-centuries to his name. The highest score was 66 runs. His best bowling performance was taking two wickets for 18 runs. Moin Ali's batting performance in the recent home tour of England to India in the Test at Chepauk, the home ground of the Chennai team.
Ali had recently expressed his desire to play under former India captain Mahendra Singh Dhoni. Moin Ali said that most cricketers want to play under Dhoni and it will help improve their game. "I talked to the players who played under Dhoni and they told me how he is improving their game. I believe a better captain will do it," said Moin Ali.
News summary: Moeen Ali asked the Chennai Super Kings management to remove the alcohol brand logo from his jersey and the franchise agreed to the England all-rounder's request.