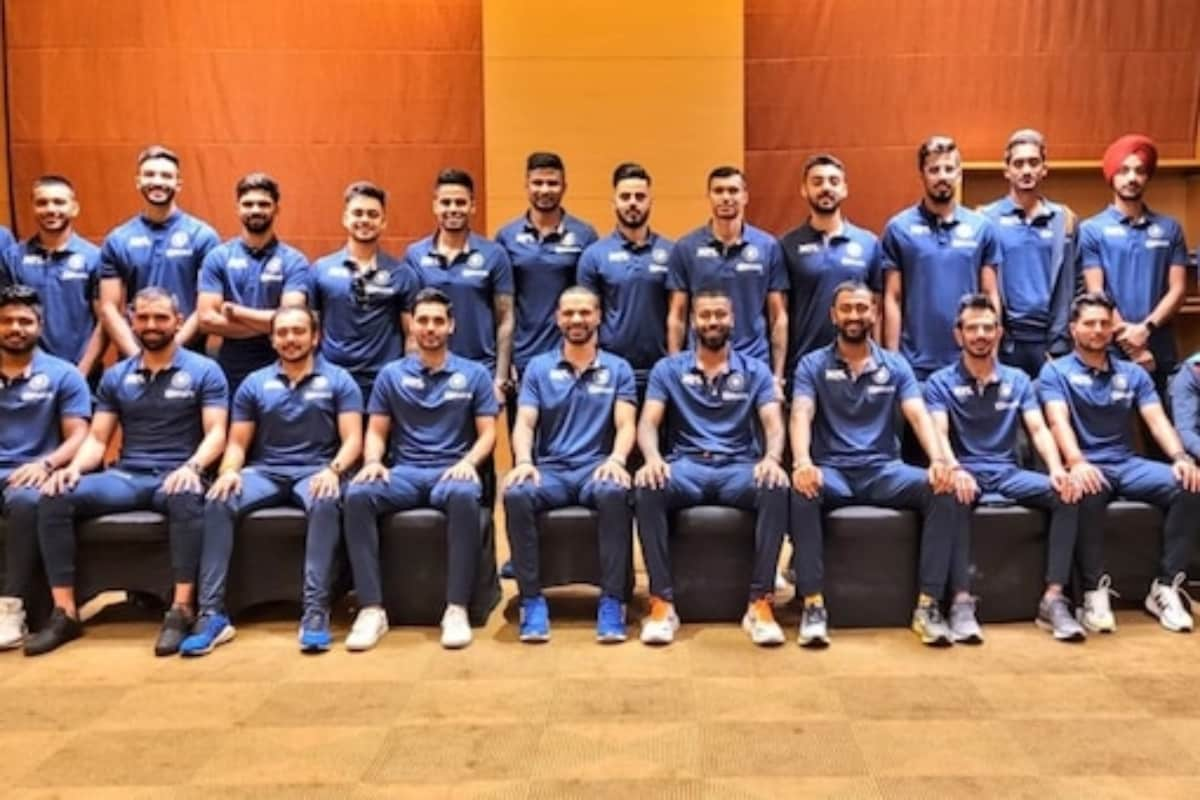 India's second tier cricket team flies to Sri Lanka with youthful energy. Under senior Shikhar Dhawan, Team India will play a series of ODIs in Sri Lanka. The three-match T20 ODI series will be played between Sri Lanka and India. India's tour of Sri Lanka is scheduled for July 13-25.
Before leaving for Sri Lanka, the BCCI shared a picture of the 20-member Indian team under Dhawan on Twitter. A group of young and experienced people are going on tour in Sri Lanka. Apart from Dhawan, Bhuvneshwar Kumar, Hardik Pandya, Yusvendra Chahal, Kuldeep Yadav and Manish Pandey are the other experienced players in the team. The vice captain of the team is Bhuvi.
As India's Test team under Virat Kohli is touring England, the Indian team is gearing up for the tour of Sri Lanka with other available Indian players. Therefore, this series is also an opportunity for a group of youngsters to prove their skills at the international level. The team will be coached by legendary Indian batsman Rahul Dravid. The BCCI chose another coaching staff as India's head coach is with the Indian team that went to England. That is how Dravid got the opportunity to coach the senior team.
Devadath Padikkal, Chetan Zakaria, Rituraj Gaikwad, Nitish Rana, Varun Chakraborty and Krishnappa Gautam are the new faces in the Indian team. Earlier in the day, Dravid had said that it was impractical to give a chance to all of them in Sri Lanka and that he would field the best team for the series.
This will be a crucial tour for Suryakumar Yadav and Manish Pandey, who have excelled in the IPL and domestic cricket. Prithviraj Shah, Devdutt Padikkal and Rituraj Gaikwad are waiting for the opportunity to open the Indian innings with Dhawan. Prithviraj, who is experienced in opening innings with Dhawan in the IPL, will be the first choice, but Devdat and Rituraj have not given up hope. The match between Sanju Samson and Ishant Kishan is for the post of wicket keeper. No one can say that he is the keeper of India as both of them are players who are capable of putting out great performances.
Bhuvneshwar Kumar, who is also the vice-captain of the team, will lead India's bowling rate. Along with the pace bowlers, Deepak Chahar's all-rounder Hardik Pandya and IPL newcomer Chetan Zachariah have been named in the squad. In the spin section of the team, Kuldeep Yadav and Yusvendra Chahal, also known as the Kulcha alliance, are joined by Rahul Chahar, Varun Chakraborty and Krunal Pandya. In the case of Sri Lanka, the team is likely to include two spinners. Kuldeep Yadav, who was with the Indian team but did not get a chance to play, will not have a chance to return to the team.
Indian team
Shikhar Dhawan (capt), Prithviraj Shah, Devdutt Padikkal, Rituraj Gaikwad, Suryakumar Yadav, Manish Pandey, Nitish Rana, Hardik Pandya, Krunal Pandya, Krishnappa Gautam, Ishant Kishan, Sanju Samson (wicket keeper), Yus. Yadav, Varun Chakraborty, Bhuvneshwar Kumar (vice-captain), Deepak Chahar, Navdeep Seini, Chetan Zakaria.
summary
Team India 2.0 led by Shikhar Dhawan leaves for the Sri Lankan tour