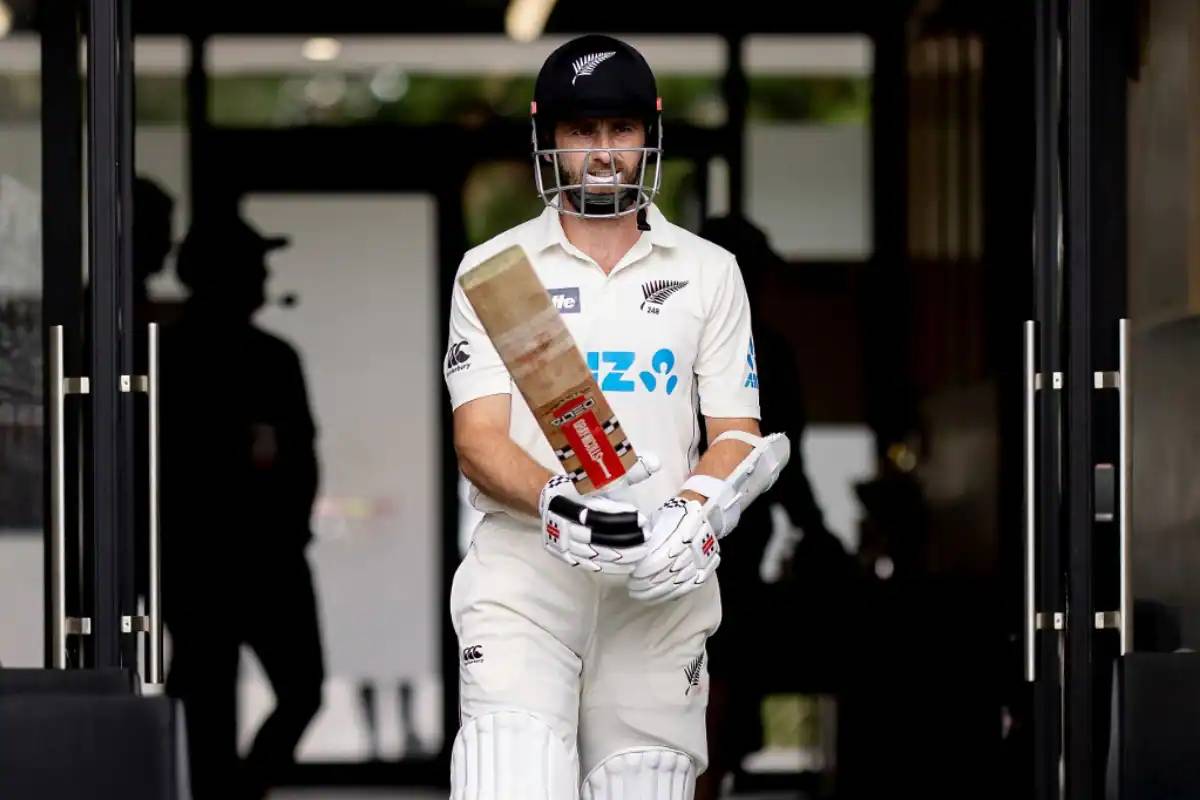 Kane williamson
Dubai: Kiwis skipper Kane Williamson is set to make another historic achievement after winning the World Test Championship. Kane Williamson regains top spot in ICC Test rankings Williamson's performance in the Test Championship final against India put him back in the top spot. Williamson scored 101 in the match. 49 in the first innings and 52 not out in the second. Williamson topped the list with 901 rating points. Australia's Steven Smith is second with 891 points.
Kane Williamson has lost his number one spot in the ICC Test rankings following his poor form in the Test series against England ahead of the World Test Championship.
Australia's Marnus Labushan is in third place. India captain Virat Kohli and England captain Joe Root finished third and fifth respectively. Rohit Sharma, Rishabh Pant, David Warner, Quinton de Kok and Henry Nichols were in the top ten. Ajinkya Rahane is one of the biggest names in Indian cricket. Rahane is now 13th.
Also read- 'We have a very special relationship': Kane Williamson opens his mind about his friendship with Kohli
The New Zealand players, who are the world champions in Tests, have also improved in the rankings of bowlers. The biggest breakthrough was made by Kyle Jameson. Jamieson took seven wickets for 61 runs in the final of the Test Championship. This performance helped Jamison reach the top of his career. He is now ranked 13th. Trent Bolt is 11th with five wickets in hand. Meanwhile, Ravindra Jadeja lost his place at the top of the all-rounders list.
Meanwhile, New Zealand pace bowler Tim Southee bids for a jersey worn during the final against India at the World Test Championship. The player's jersey was put up for auction to raise money for the treatment of eight – year – old Holly Beatty, who was diagnosed with serious cancer. Beatty suffers from a disease called neuroblastoma.
All 15 players from the New Zealand team that played the final match in the jersey put up for auction have signed. The player decided to help Beatty after learning about Beatty's illness from a cricket-related community. Beatty, who has been ill since 2018, is currently in Spain with her father, John, as part of receiving specialist treatment.
The New Zealand pace bowler also shared the hope that he would be able to help Beatty's family in a small way with the proceeds from the auction. As a parent, Southee said she shares the struggle with Beatty and her family, adding that victories over cricket are nothing short of Beatty's fighting spirit. He also called on more people to take part in the charity event.