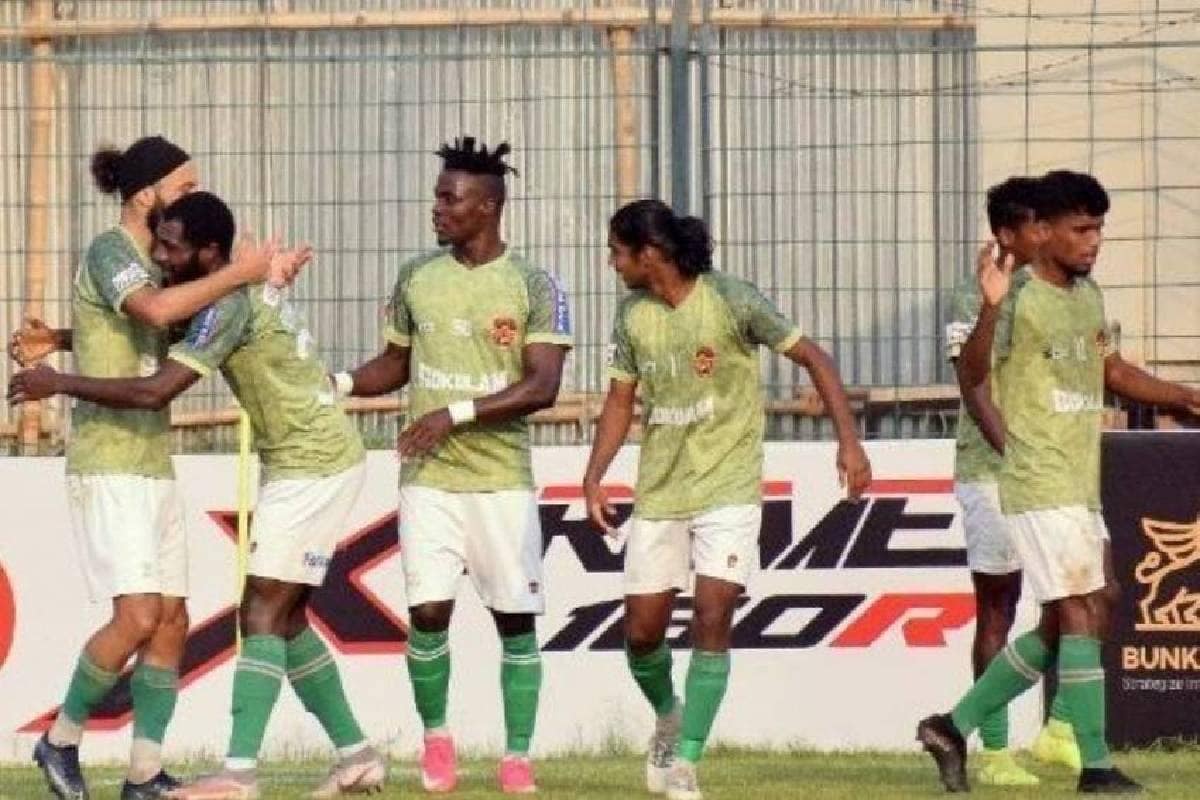 I League
Kolkata: Gokulam Kerala FC defeated Mohammedans in the crucial match of the I-League title. There is only one victory distance between the crown and Gokul.
Gokulam advanced to the top of the league after defeating Mohammedans in yesterday's match. Gokul won by two goals to one. Ghana won the toss and elected to field, thanks to a brace from Ghanaian striker Dennis Aguirre.
The Churchill-Trau match, which took place yesterday, ended in a draw (1-1). With this, Gokulam, Churchill and Trau scored 26 points each. Gokulam topped the points table in terms of goal difference. The winner of the match between Gokul and Trau on the 27th will win the I-League title.
Earlier, Gokulam had lost to Mohammedans in the IFA Shield and the first round of the I-League. Yesterday's victory is the account of these two defeats.
Gokulam opened the scoring from the start and scored both goals in the first half. The first goal was scored in the 19th minute. The ball bounced off the midfield and was controlled by his chest, which cut into a beautiful right-footed shot by Dennis Aguirre. Aguirre scored again in the 33rd minute. Aguirre ran into the box with the ball and witnessed the opposing goalie hit the ball into the net.
In the second half, Gokulam's play was defensive. Mohammedans broke through Gokul's defense and scored in the 84th minute. Sujith Saddu scored their consolation goal with a header from a free kick. Mohammadans put pressure on Gokul to unleash a series of attacks but goalkeeper C.K. Obaid became the savior of the team with his saves.
The final round matches of the league, which moved to the photo finish, were crucial for all three teams to win the title. Gokulam Trau and Churchill Brothers will take on Punjab FC on the 27th. Winners of Gokulam-Trau match can win I-League title
If the match is a draw, they can win the title if Churchill defeats Punjab. If Churchill loses or the match ends in a draw, Gokul will win the title. Gokulam is determined to win the last match and bring the title to Kozhikode itself.
English Summary: Gokulam Kerala FC tightens the competition in title race in I league by beating Mohammedan Sporting by 2-1