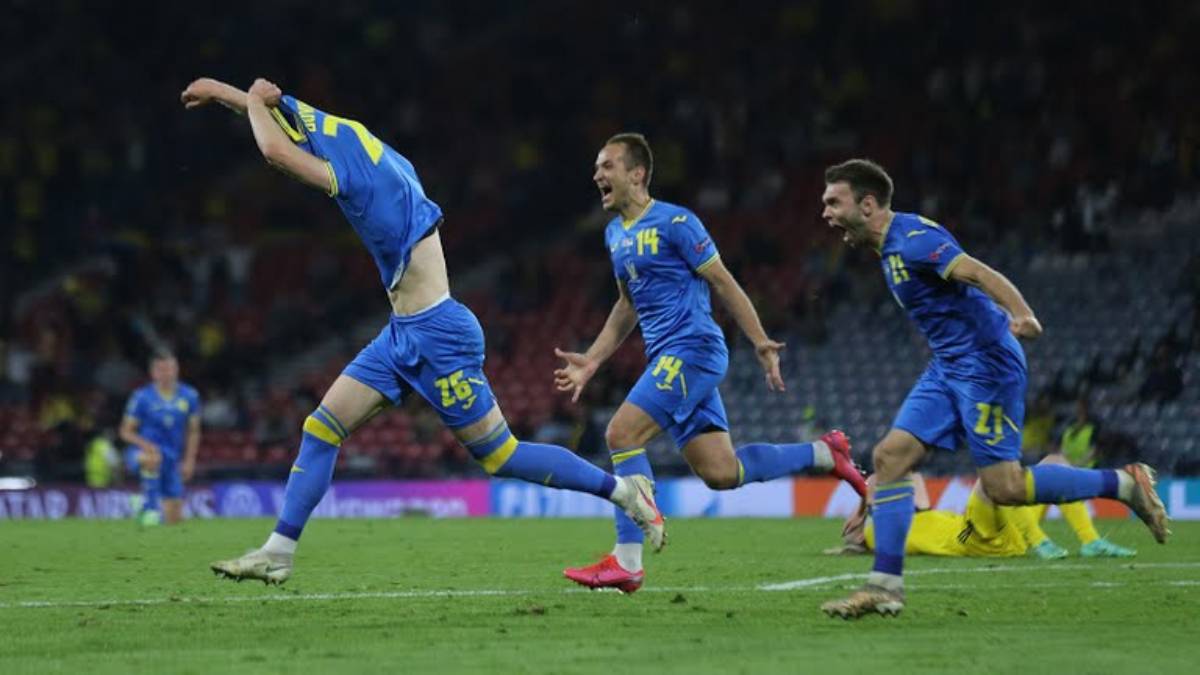 Ukraine team celebration Credit: Reuters | euro2020
By the time the Euro Cup enters the pre-quarter stage, the competition is over. Ukraine advanced to the quarterfinals after beating Sweden 2-1 in a thrilling second match today. Ukraine's winning goal came in the last minute of extra time, when both teams drew 1-1 in regulation time. Sinchenko and Artem Dowbic scored for Ukraine, while Emil Forsberg scored for Sweden. Sweden were sent off in the 99th minute when defender Marcus Danielson was sent off.
The Swedish team went to Ukraine today aiming for their ninth consecutive victory. They also had the confidence to advance to the quarterfinals as first-place finishers in the group stage. But Ukraine's group stage was not so good. They managed to score only three points in total. Despite losing to the Netherlands and Austria, Ukraine beat Macedonia to advance to the quarter-finals. The last time the two teams met was in 2012, when Ukraine won 2-1. Ukraine won the match thanks to a double from the current Ukrainian coach Shevchanko.
In the seventh minute of the match, the Swedish player Fors‌berg missed the chance to score the first goal. Within three minutes, Ukraine had a great counterattack. Swedish goalkeeper Robin Olsen's brilliant save was deflected by Yaremchuk. In the 27th minute, their efforts paid off. Ukraine took the first lead with a brilliant left-footed shot from Sinchenko. An outer foot pass from Captain Yarmolenko was carried into the net by Sinchenko with a bullet shot. Three minutes later, Swedish player Larsson's free kick was blocked by goalkeeper Bushchan. Sweden equalized in the 43rd minute through Forsberg. Forsberg's shot from Isaac's shot bounces off Sabarni's leg and into the back of the net.
Both teams struggled to take the lead in the second half. In the 55th minute, Ukrainian player Sidorchuk's goal attempt hit the post and went out. In the next minute, Forsberg's shot bounced off the post. Sweden took the lead in the counter-attack. In the 66th minute, Bushchan saved Kulusevsky's shot. Within three minutes, Forsberg's next shot bounced off the crossbar. The match then went into extra time as both teams failed to score in regulation time and two minutes of injury time.
Marcus Danielson was sent off in the 99th minute for a foul on Ukraine 's Besed. The referee's decision was made with the help of Ware. Despite being reduced to ten men, the Swedish side held on for a long time without conceding a goal. Finally, in the 121st minute of the match, Ukraine scored the winning goal through Artem Djobik.