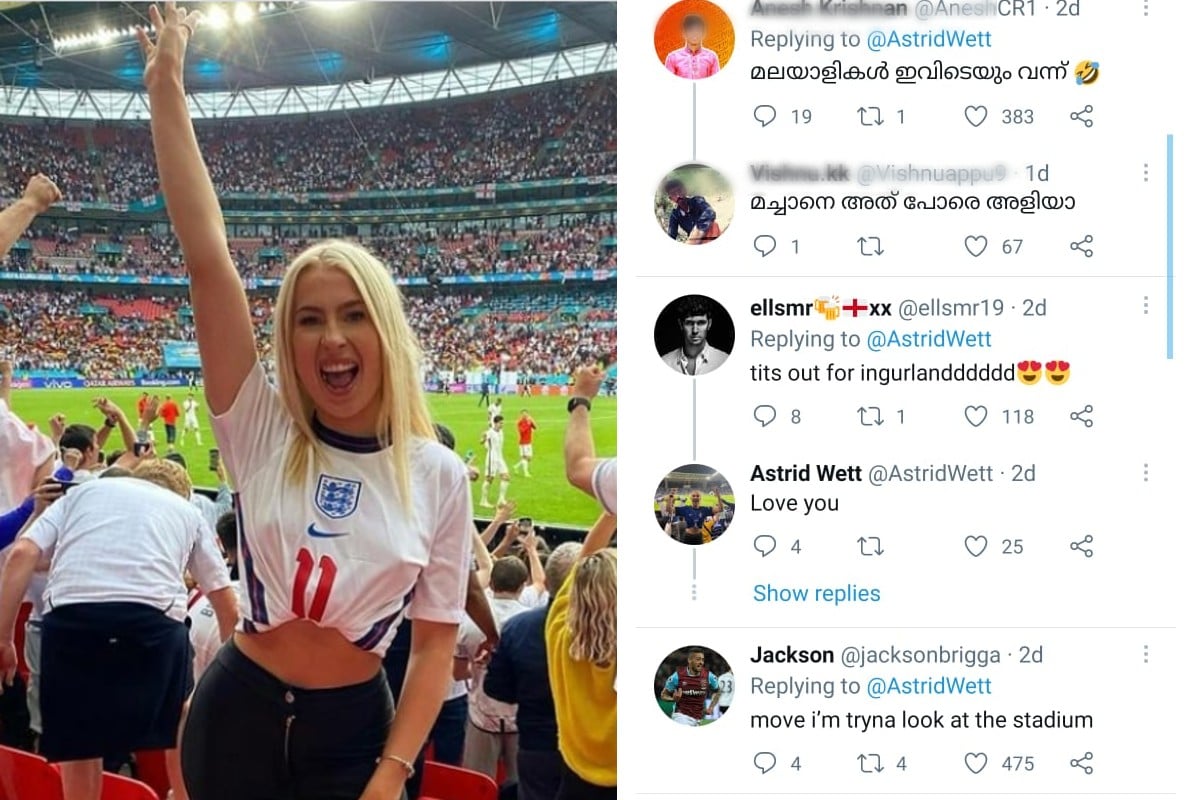 England – Germany English player Ashrid Wet has come out with a promise of a dress code if England win the Euro Cup. A huge fan of Chelsea in the English League, they have been a spectator in all of England's matches in the Euros.
Also Read- Viral Video | Beat back; Martial arts in wedding sari, video of the bride goes viral
The player was challenged just before the match. He promised to go naked on Twitter. England beat Germany in the match. Following this, fans flocked to Astrid Wet's Instagram page. The word was to be kept. Malayalees also made comments. Astrid Wet also shared a screenshot on Twitter asking what happened to his Instagram.
Also Read- Pet dog tied to a boat and beaten to death; The High Court took up the case
Ukraine we're coming for you pic.twitter.com/AOJEYpviSi

– Astrid Wett (stAstridWett) June 30, 2021
But after a while, Astrid Wet followed through on Twitter. They shared a topless photo in front of Webley Stadium. The photo is now getting a lot of interesting comments. There are many comments from Malayalees. The comments in Malayalam start with 'Chechi is our hero who kept his word', 'Come to Kochi when the Blasters' game is going on', 'Perfect OK' and 'Machane Ithu Pore Aliya'. Anyway, the actor has thanked everyone, including Malayalees, for this love.
Also Read- Cars will fly too! Will travel 1,000 km at an altitude of 8,200 feet; Flying car completes test