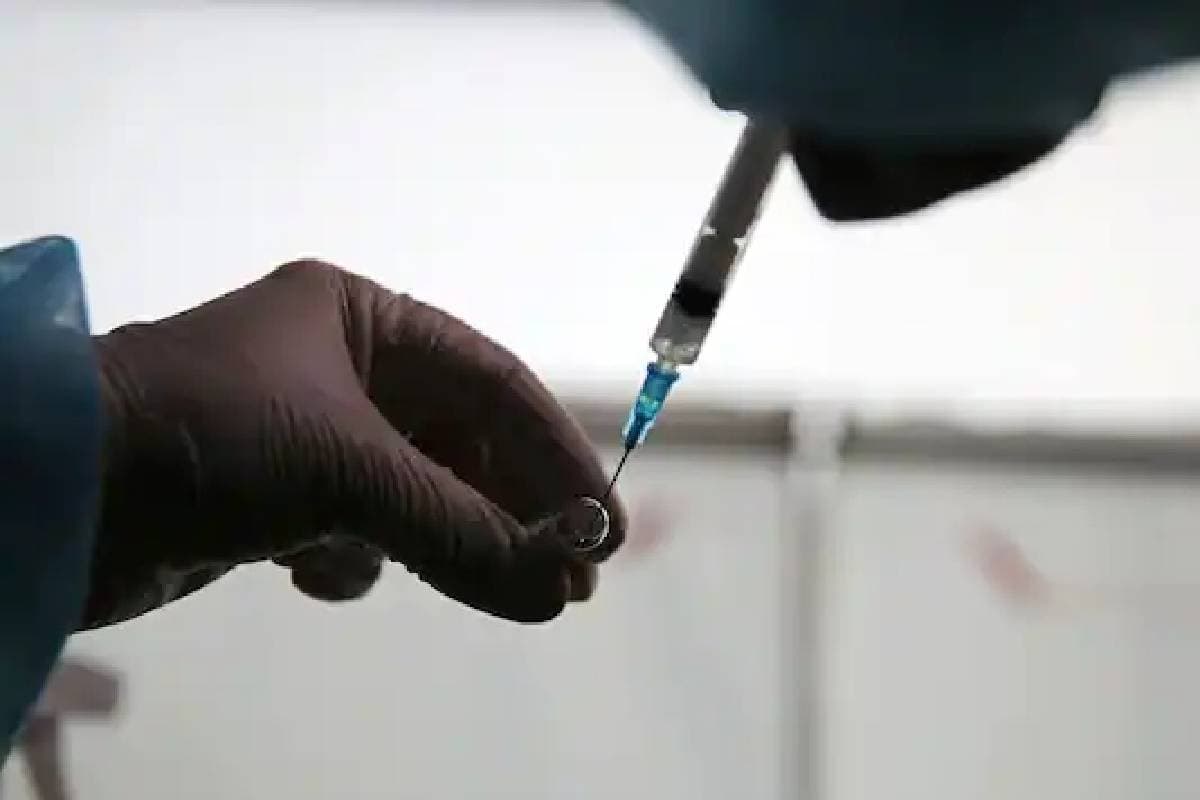 Thiruvananthapuram: The state has received 6,34,270 doses of vaccine, Health Minister Veena George said. 1,48,690 DOS Covshield vaccine arrived in Ernakulam, 1,01,500 DOS Covshield vaccine in Kozhikode and 1,28,500 DOS Covshield vaccine in Thiruvananthapuram at night. In addition, 55,580 Kovacs have reached Thiruvananthapuram. In addition, 2 lakh dosage shield vaccines arrived in Thiruvananthapuram on Tuesday.
Today, 1,35,996 people in the state were vaccinated. There were 963 vaccination centers. A total of 1,40,86,797 people have been vaccinated in the state so far, including 1,08,33,855 first dose and 32,52,942 second dose.
Meanwhile, Kovid-19 has been confirmed for 13,658 people in the state today. The worst affected districts are Malappuram 1610, Thrissur 1500, Thiruvananthapuram 1470, Ernakulam 1448, Palakkad 1273, Kozhikode 1254, Kollam 1245, Alappuzha 833, Kasaragod 709, Kannur 634, Kottayam 583, Pathanamthitta 457, Wayanad 372 and Idukki 270.
During the last 24 hours, 1,40,727 samples were tested. The test positivity rate is 9.71. Routine sample, Sentinel sample, CBNAT, Trunat, POCT. PCR, RT A total of 2,30,73,669 samples have been tested so far, including LAMP and antigen testing.
It has been confirmed today that 142 deaths in the last few days were due to Kovid-19. This brings the total death toll to 13,235.
Also Read- TPR not less than restrictions; The situation in the state of concern
Today, 69 of those diagnosed with the disease are from outside the state. A total of 12,833 people were infected through contact. Contact source for 689 is not clear. Malappuram 1570, Thrissur 1489, Thiruvananthapuram 1359, Ernakulam 1418, Palakkad 819, Kozhikode 1238, Kollam 1235, Alappuzha 823, Kasaragod 700, Kannur 573, Kottayam 543, Pathanamthitta 445, Wayanad 362 and Idukki 259 were affected by the disease.
The disease affected 67 health workers. Kannur 13, Kollam, Kasaragod 8 each, Thiruvananthapuram 7, Ernakulam, Palakkad 6 each, Pathanamthitta 5, Kottayam 4, Thrissur, Wayanad 3 each, Malappuram 2, Idukki and Kozhikode 1 each were affected.
Also Read-The bodies of those who died of Kovid will be brought home; Will allow limited religious observances; Chief Minister
A total of 11,808 people who had been diagnosed and treated were cured. Thiruvananthapuram 1378, Kollam 1672, Pathanamthitta 436, Alappuzha 787, Kottayam 578, Idukki 285, Ernakulam 1329, Thrissur 1176, Palakkad 1090, Malappuram 1045, Kozhikode 785, Wayanad 235, Kannur 612 and Kasaragod 400 were cured. With this, 1,00,881 people have been diagnosed with the disease and are still undergoing treatment. 28,09,587 people have so far been freed from Kovid.
There are currently 3,88,903 people under surveillance in various districts of the state. Of these, 3,64,100 are under home / institutional quarantine and 24,803 in hospitals. A total of 2234 people were newly admitted to the hospital.