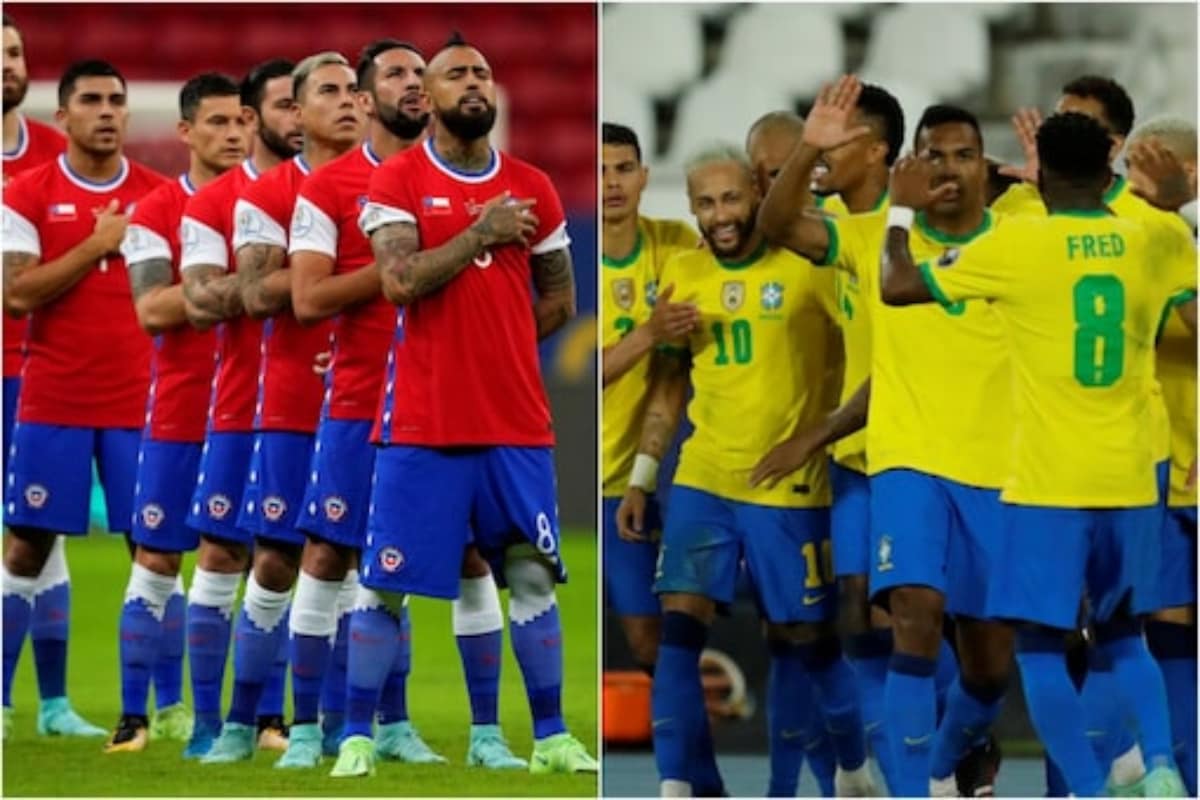 Copa America quarterfinals begin tomorrow; Brazil rivals Chile
After the Euros, the Copa del Rey quarter-finals Although the color of the cup has faded due to the overcrowding of the Euro Cup, the tournament is on track to bring back the faded excitement. The Copa del Rey will be filled with excitement if the dream final clash between Brazil and Argentina, the fan favorite teams in the tournament, is possible. As a first step towards this, both the teams will enter the quarter finals. Brazil will play against Chile tomorrow morning. Argentina will play Ecuador on Sunday morning.
The kickoff for the quarterfinals will be the Peru-Paraguay match tomorrow at 2.30am. After this, Brazil will face Chile in a match to be played at 5.30 pm. If both teams draw in the allotted time, the match will go straight to a penalty shootout.
Everyone is waiting for the second game more than the first game of the quarter. Chile will face Brazil, who are leading the way in the tournament. Chile could have won just one game if Brazil had come undefeated in the group stage. Therefore, Brazil has to claim the lead in the game and in the numbers when it comes to the match in the quarterfinals. The match against Brazil coach Tito Chile, who gave all the players in the team a chance in the group stage matches, is likely to bring down the top players. Therefore, Neymar, Casimiro, Thiago Silva and Gabriel Jes്യൂs, who were out in the last match, may return to the last eleven.
Also read- Euro Cup | Who's in the last four; The start of the Euro Cup quarter-finals
Meanwhile, the return of superstar Alexis Sanchez to the team from injury is no small relief for Chile. Some teams also have a handful of great players. Things will not be easy for Brazil if Vidal, Vargas and Aranquis all return to form as they move forward with Sanchez.
Also read- Malayalee MP to jump hurdles in Tokyo Jabir; Malappuram District Collector with approval
Brazil is far ahead in terms of direct competition between the two teams. Brazil have won 51 of their 72 matches between the two teams. While 13 ended in a draw, Chile managed to win only eight. The last match between the two was won by Brazil. In 2017, Brazil defeated Chile by three goals to nothing.
Summary
Copa America quarter final matches to start from tomorrow; Brazil to face Chile