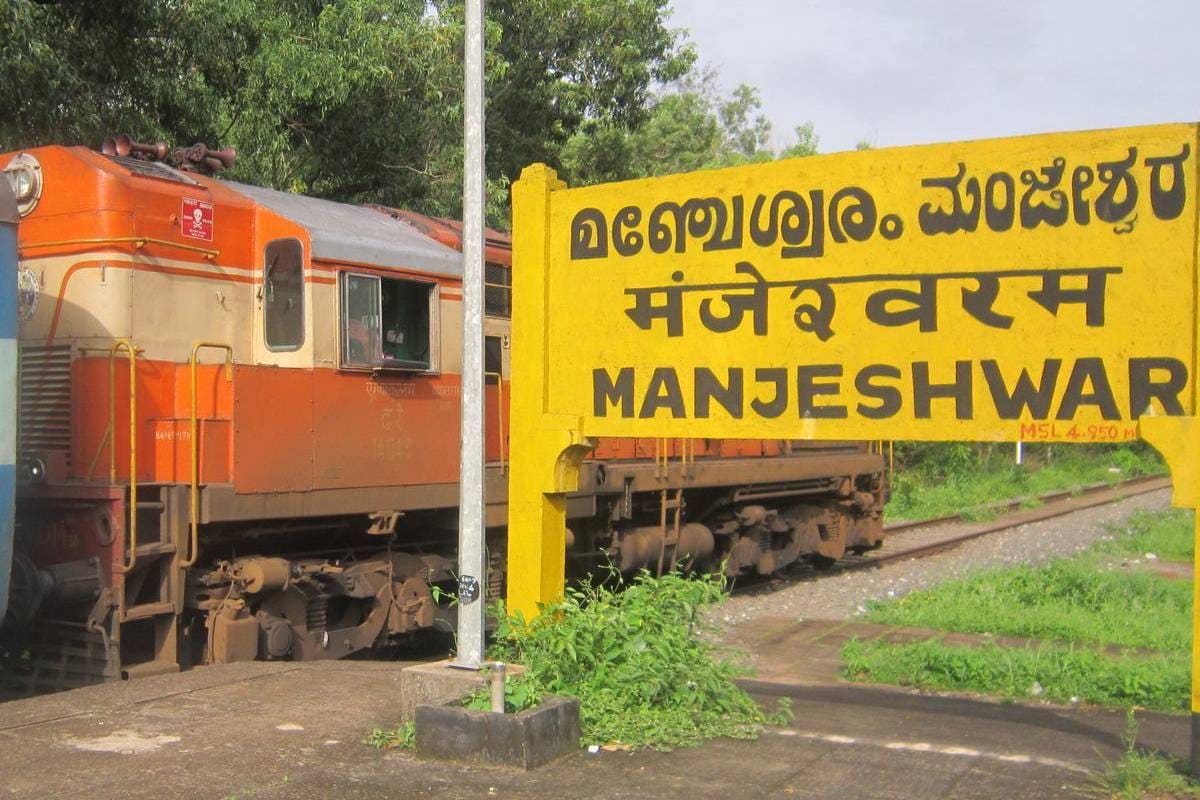 Manjeswaram
Kasaragod: The district administration has rejected the propaganda that the villages in Kasaragod district, which shares a border with Karnataka, will be renamed. Kasargod District Collector Sajith Babu said there was no such move at the official level. He said the campaign to change the place names on the border was baseless.
Karnataka Border Area Development Authority Secretary Prakash Mattihalli was the first to start the name change controversy. Matihalli's statement was that the Kerala government has taken steps to change the names of Kannada-influenced areas, including the district boundary Manjeswaram, Kumbala and Madhur.
Later, when Karnataka Chief Minister BS Yeddyurappa and former Chief Minister HD Kumaraswamy came out in protest, the incident became a topic of discussion. The two had sent a letter to Kerala Chief Minister Pinarayi Vijayan asking him to stop renaming the border villages.
In the letter, Yeddyurappa had said that the move was to change the place names in Kannada and Tulu languages. The names of many of these villages have centuries of history. Therefore, Yeddyurappa says he believes the Kerala government has no interest in changing the names. BJP state president K Surendran had also demanded his withdrawal from the move.
It has come to my notice that Kerala government has begun the process of changing the Kannada names of some of its villages in Manjeshwara of Kasaragod district into Malayalam. (1/6)

– HD Kumaraswamy (@hd_kumaraswamy) June 27, 2021
However, no such move has been made at the government level. Sajith Babu told News18. The collector added that there was a misunderstanding among the people by spreading false propaganda. The assessment is that there is a mystery behind the unnecessary controversy. The planned attempt to provoke linguistic minorities is also suspected. The names of the Kasargod border villages are intertwined with the traditions of the Kannada-influenced areas. The Kerala government has no plans to change the name of the place. V Govindan had also made it clear.
Meanwhile, those coming to Karnataka from Kerala will get Rs. T-P. C. Government of Karnataka makes R inspection mandatory. Mangalore District Deputy Commissioner Dr. Rajendra informed about this. Apart from Kerala, those coming from Maharashtra can also enter Karnataka. T-P. C. He said the R test was mandatory.
Also Read- It can take up to a year for the Kovid Muktavayas to regain their taste and smell; Study Report
Karnataka has decided to be extra vigilant following reports that a Delta Plus variant of the corona virus has been detected in Kerala. The Delta Plus variant was also confirmed in Maharashtra. It is in this context that RT-PCR testing is mandatory for those arriving from these two states.
It is learned that the government has directed the Thalappadi, Saradukka, Jalsur and Netina Mogaru check posts to be vigilant 24 hours a day. The Deputy Commissioner informed that check posts will be set up on other roads to Kerala.