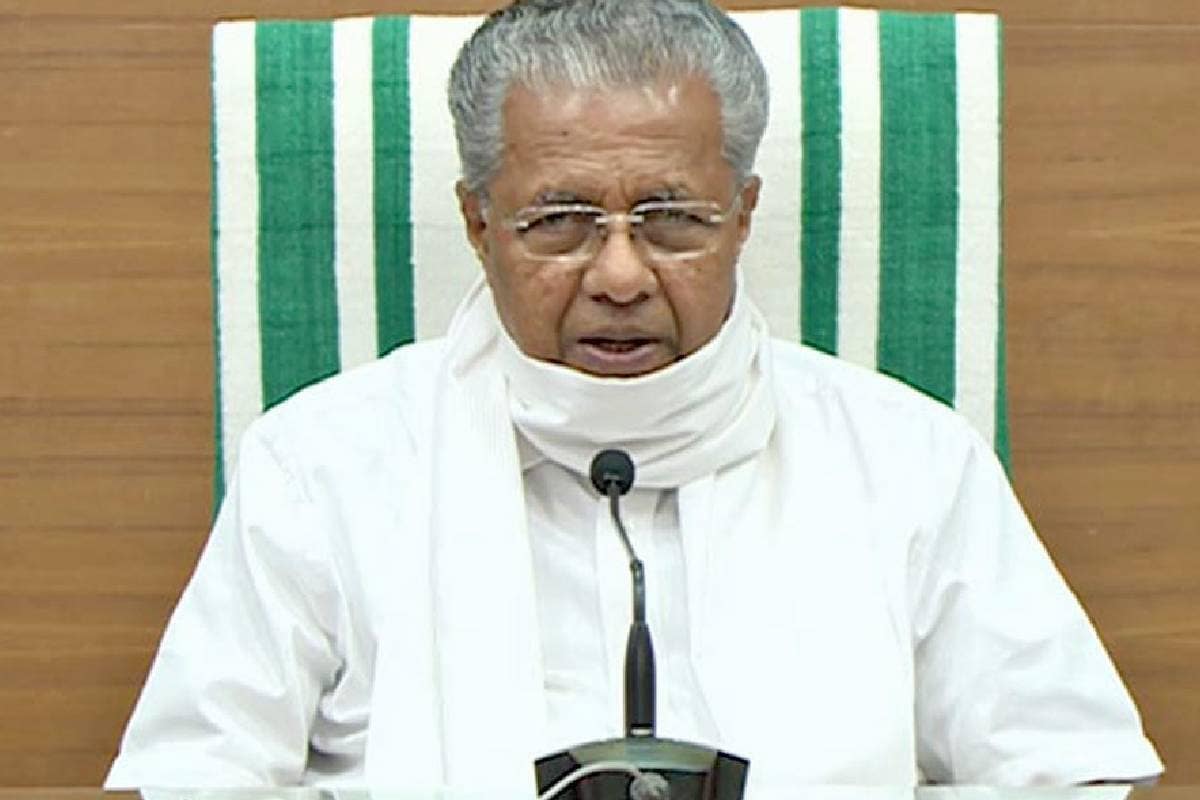 Thiruvananthapuram: Chief Minister Pinarayi Vijayan said that permission will be given to take the bodies of those who die due to Kovid home to their relatives and perform limited religious rites. The CM said the house would be cleared in less than an hour. At the same time, the Chief Minister directed that those who died due to Kovid should stop taking action on loans taken from banks.
He said the impact of the Kovid epidemic was similar to that of a large wave rising rapidly and wreaking havoc. The CM said that we have taken preventive measures to prevent damage by stopping the force of the waves and slowing down the flow.
Also Read-'Legal action will be taken against Shafi Parambil's statement that IRPC quotations are a cover-up for groups': P. Jayarajan
He said that the course of the Kolavid wave in Kerala was not the same as a sudden wave of destruction wreaking havoc. The CM said that it will take time and there is no need to worry about it.
Meanwhile, Kovid-19 was confirmed for 13,550 people in the state today. Outbreaks were reported in Malappuram 1708, Kollam 1513, Thrissur 1483, Ernakulam 1372, Palakkad 1330, Thiruvananthapuram 1255, Kozhikode 1197, Alappuzha 772, Kannur 746, Kottayam 579, Kasaragod 570, Pathanamthitta 473, Idukki 284 and Wayanad 268.
During the last 24 hours, 1,23,225 samples were tested. The test positivity rate is 11. Routine sample, Sentinel sample, CBNAT, Trunat, POCT. PCR, RT A total of 2,29,32,942 samples have been tested so far, including LAMP and antigen testing.
Also Read- 'Kodi Suni and Mohammad Shafi are cowards'; AN Shamsir says smuggling quotation group is covering up the party
A total of 10,283 people who had been diagnosed and treated were cured. Thiruvananthapuram 1341, Kollam 732, Pathanamthitta 481, Alappuzha 705, Kottayam 447, Idukki 310, Ernakulam 1062, Thrissur 1162, Palakkad 1005, Malappuram 923, Kozhikode 913, Wayanad 193, Kannur 594 and Kasaragod 415 were cured. With this, 99,174 people have been diagnosed with the disease and are still undergoing treatment. 27,97,779 people have so far been freed from Kovid.
There are currently 3,88,083 people under surveillance in various districts of the state. Of these, 3,62,902 are under home / institutional quarantine and 25,181 are under hospital surveillance. 1979 people were newly admitted to the hospital.