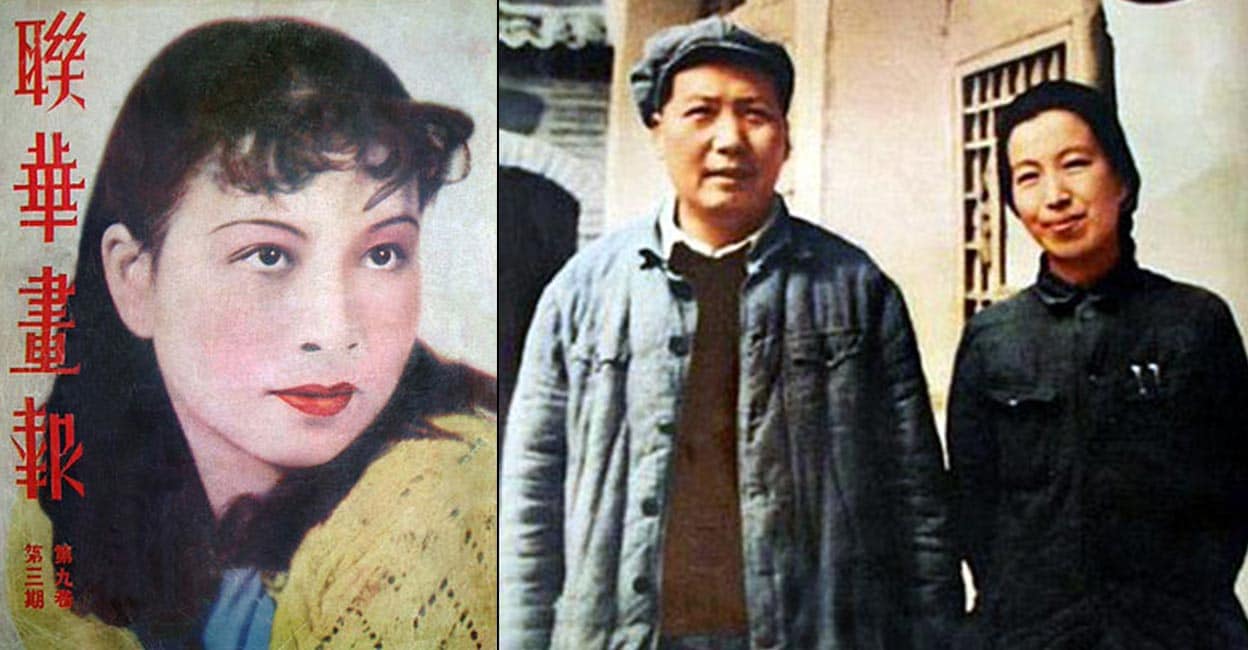 Our neighbor China is celebrating the 100th anniversary of the Chinese Communist Party. The party, which has faced many ups and downs, is now very strong in China. The Chinese Communist Party has a long history of issues such as humanitarian issues, the Uyghur crisis, and Tiananmen Square. Can we imagine a country's prime minister's adopted children being killed by a female leader of his party to quell political jealousy while he is still in power? That too after the brutal attacks.
But such a thing had happened in China. Jiang Qing was the villain in that story. Fourth wife of Mao Zedong. The main organizer of the Cultural Revolution in China that caused the death of tens of thousands, the exodus of millions and the destruction of culture. The Chinese of the time reverently called her Madame Mao. The thirtieth anniversary of Jiang Qing's death coincides with the 100th anniversary of the Chinese Communist Party.
Jiang Qing was born in March 1914. In Shadong Province, China. She was born the daughter of a carpenter and his second wife. Jiang's father was a perfect alcoholic. Jiang grew up watching his father abuse his mother. Her father died when she was twelve. Later, Jiang traveled with his mother to Tianjin.
It was a turbulent period in Chinese politics before the revolution. Poverty, corruption and mismanagement prevailed there. Jiang's family was poor. She started going to work at a young age in a cigarette factory for daily expenses. Soon Jiang discovered his realm …. acting. At that time, plays were very popular in China. Western-style drama schools gained strength there. The rich and the poor alike flocked to see the plays. Jiang's debut was at a drama school in Jinan. She amazed everyone with her acting ability. She was soon sent to a drama school in Beijing to pursue acting talent Rakim.
To the Communist Party
After returning to Beijing from Beijing in May 1931, she married a wealthy man named Pei Minglun. Jiang, who attended college the following year to study, fell in love with a physics student named Yu Qiwei during their first marriage and began living together. Qiwei was a secret agent of the Communist Party. The Chinese Revolution did not take place then, and neither did the party. That is why many of the party members worked in secret.
Soon Jiang also joined the party. But in 1934 they were arrested. After coming out of this, he spent some more time with Beijing in Beijing and then went to Shanghai in search of more acting opportunities. It was there that they found their third husband. Chinese actor Tang Na. But this relationship did not last long.
Mao's fourth wife
At that time, Japan invaded China. With this, Jiang left Shanghai for the communist-influenced province of Yanan. They met Mao Zedong while they were teaching drama here. At the age of forty-five, Mao was a hero among the Communists. Mao was married then. Mao's wife at the time was Hee Sisen, a third married woman. However, Mao and Jiang became friends. The couple married in November 1938, despite opposition from many in the Communist Party.
First lady with steel arms
Founded in 1949 by the Communist Party's dictatorial People's Republic of China, Mao will be its supreme leader. Jiang reached the glorious position of First Lady. Soon their influence in politics and administration increased. Jiang began to interfere in China's arts, culture, literature, and cinema. However, with the massive collapse of the Great Leap Plan implemented by Mao in China from 1958 to 1961, opposition to Mao began to rise within the Communist Party itself. Mao relied on his wife, Jiang, to escape. Seeing this as an opportunity, Jiang made all kinds of art and cultural activities his passion.
Gang of Four
At the same time, the Cultural Revolution is taking place in China. Along with Jiang, Zhang Chungkyo, Yo Wenyuan, and Wang Hongwen were commissioned to spearhead this revolution, which destroyed all existing cultural activities and arts. They became known as the Gang of Four. It later became one of the most infamous names in China. With the Cultural Revolution, China's art, culture and literature, with its many years of tradition, fell apart and became a machine operating under Jiang's orders. The region's mission was to summon Mao Zedong's heroism and party stance. Jiang skillfully took the helm of all this.
It is said that they had an uncontrollable jealousy and an unyielding nature. They slept with two shot sedatives and three sleeping pills daily. They did not like the sounds of birds. So, while Jiang was asleep, the housekeepers were careful to chase away the birds that came into the trees around the house. At the height of the Cultural Revolution, the arts, including Western cinema, were banned in China. Jiang himself described it as bourgeois art. But Jiang was not ready to follow the same rule. They were most interested in watching movies by Hollywood actress Greta Garbo.
Chapters of cruelty
Jiang did not hesitate to attack those who opposed him or those who were not interested in him. They dared to invade even Deng Xiaoping, the most powerful Chinese Communist Party leader since Mao.
Their plans were to mobilize young party workers in the name of the Red Guard against senior leaders who did not like them. Jiang disliked Chou En-lai, the Chinese prime minister from 1949 to 1976. Found a very cruel way to get revenge. Chou had two adopted children, Sun Yang and Sun Weishi. Both were killed by the Red Guards on Jiang's instructions. Sun Waishi was abducted six months later and is being held at an undisclosed location. They ordered that Weishi's body be cremated and his ashes removed.
It may come as a surprise to those in other countries that all of this happened when Sun Waishi's father was head of the country's cabinet. However, he acknowledged that their numbers were not enough to defeat Jiang Zhou's.
Setbacks
In 1976, Mao Zedong's health deteriorated. He was hospitalized after suffering a heart attack. Knowing this, Jiang, who was on his way, returned. Ignoring the doctors' instructions, he sprayed some dust on Mao's body and changed the way he lay. As a result, Mao's health deteriorated. Doctors escaped immediately, but Mao died on September 9.
Jiang did not show any particular grief over Mao's demise. They were interested in the subsequent coups. She wanted her husband to become the chairman of the Chinese Communist Party, which had been in power for so long. But the situation changed.
Those who came to power later decided that it would not be good to oust Jiang. All members of the gang, including Jiang, were soon arrested. By then, Deng Xiaoping had become the undisputed leader of the Chinese Communist Party. The court began hearing a case against Jiang. Video footage of the incident spread across the country, with Wang Guangmei, the widow of former President Liu Shaoqi, appearing in court to hear the case against Jiang. Wang had previously spent 12 years in prison for Jiang's brutality.
A chargesheet of 20,000 words was prepared against Jiang. The indictment alleges that Jiang's actions during the Cultural Revolution led to the displacement of seven and a half million people and the death of 35,000. The argument soon ended. The court sentenced Jiang to death. The sentence was later commuted to life imprisonment two years later. Jiang committed suicide in May 1991, in the tenth year of his imprisonment. The hanging comes two days before the silver jubilee of the much-celebrated Cultural Revolution of Jiang. They were then buried in Futian, Beijing.
Such was the end of the most controversial woman in Chinese politics, whose name was not so prominent.
English summary: The life and death of Jiang Qing or Madame Mao