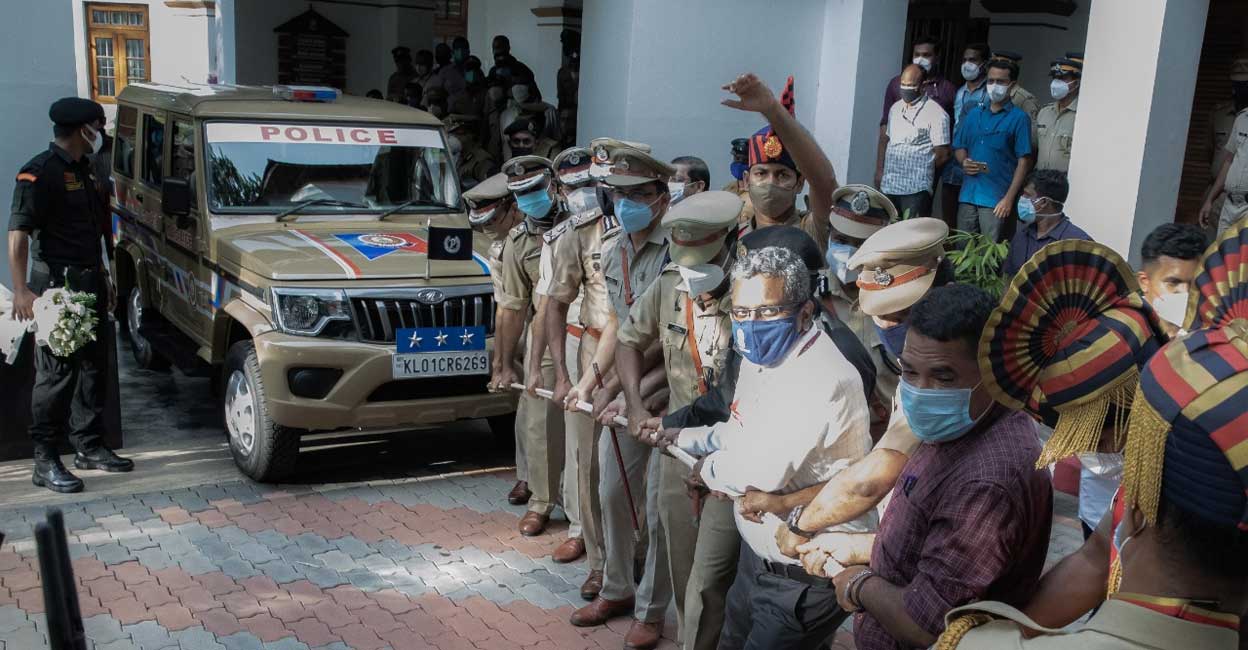 Thiruvananthapuram: The vehicle of the outgoing State Police Chief (SPC) Loknath Behra was towed by officials following a British ritual. Retired officers are routinely seated in chairs after dinner and routinely escorted out of the office compound by uniformed forces. This is known as 'dining out'.
The car in which the retired officer is traveling is tied with white rope and a similar ceremony is held. This is not a practice regularly followed by the Kerala Police. This custom did not exist when Senkumar retired. This was the custom when Jacob Punnus retired as state police chief. Jacob Punnus said he did not know exactly who among his predecessors had left according to the custom.
ADGP Manoj Abraham said the practice had been practiced in the uniformed forces since the time of the British. In the past, this was done in chariots. Later switched to jeeps. The intention is to send the message that the entire army is carrying him on their shoulders on the last day of his resignation, he clarified.
When Jacob Punnus came to power, the post of DGP became the state police chief and there was a change in matters including salary. The ceremony was simply the signing of papers when the new state police chief took office. Jacob Punnus inaugurated the handing over ceremony to the outgoing SPC, the new SPC.
The metal rod was made by a man in Pettah. The name of the newly appointed police chief will be recorded on the pole. The police chief will not carry this penalty. It is placed on the back of the chair. Jacob Punnus also started the practice of assuming the post of Chief of Police after offering a wreath at the memorial land of the heroic policemen.
English Summary: Loknath Behera got sent off in a British way