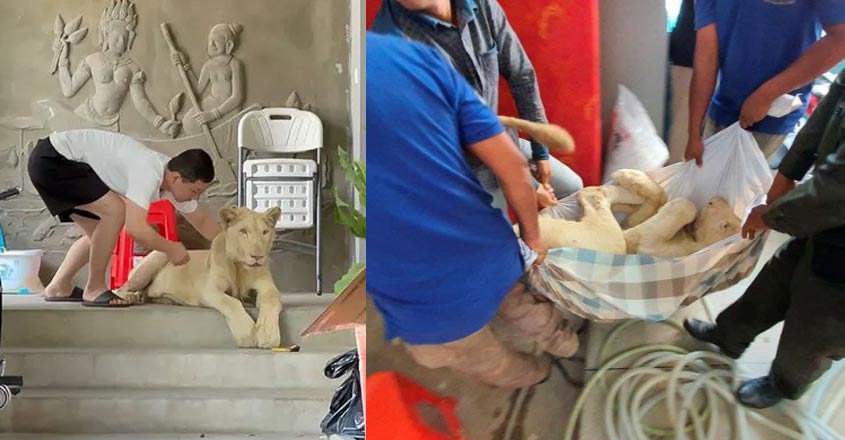 The Cambodian government has captured a lion that was kept at home illegally, violating the country's laws. An 18-month-old male lion has been captured from a house in the capital, Phnom Penh. The incident came to the attention of the authorities after the lion was spotted in Tiktok videos with the owner.
The lion was imported from a foreign country for domestic use by a Chinese-born owner. The lion began appearing in videos with the owner in April. A spokesman for Cambodia's Ministry of Environment said Nate Fektra had been investigating the case since then.
Raising wildlife at home is illegal in Cambodia. He says the home environment of private individuals does not depend on the nature and needs of the wildlife. The lion's teeth and claws have been removed from a house in Panom Penn. "The lion's natural life has been severely affected," he told Reuters.
Pictures and videos of the lion sitting with the owner and the pet dog were shared on social media. The lion now weighs 70 kilograms. The captured lion was transferred to the Wildlife Sanctuary in Panom Tamao.