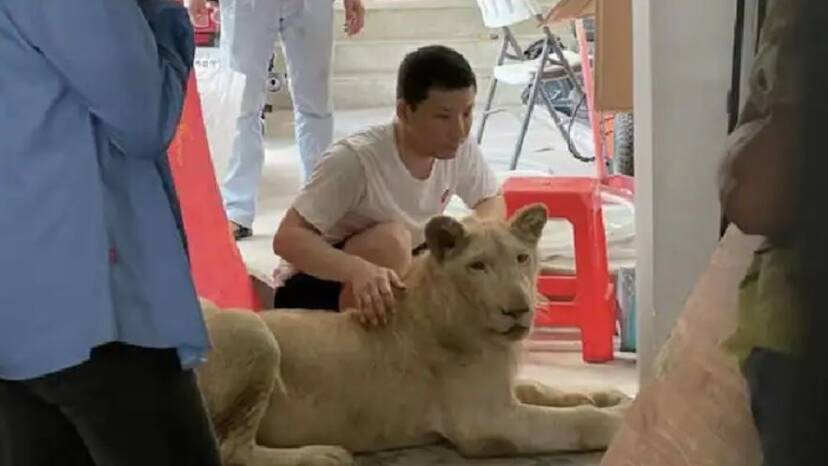 Those without pets will be less. It's natural to keep dogs, cats and birds at home, but a young man in Cambodia did not raise any of these at home.
The lion cub!
The one-and-a-half-year-old male lion was raised in a house in the capital, Phnom Penh. The lion cub was imported from abroad to be raised by a Chinese landlord. The song became popular in the country after the owner shared pictures of the lion sitting with his pet dogs and tic-tac-toe videos on social media. Authorities have been monitoring the young man for several months. The Cambodian government then captured the lion, which had been kept at home in violation of the law.
In Cambodia, keeping wildlife at home is illegal. This is because the home environment of private individuals does not depend on the nature and needs of the wildlife. The lion's teeth and claws were found removed from a house in Panom Penn. This has seriously affected the natural life of the lion, officials said. The lion now weighs 70 kg. Authorities have transferred the captured lion to a wildlife sanctuary in Panom Tamao.