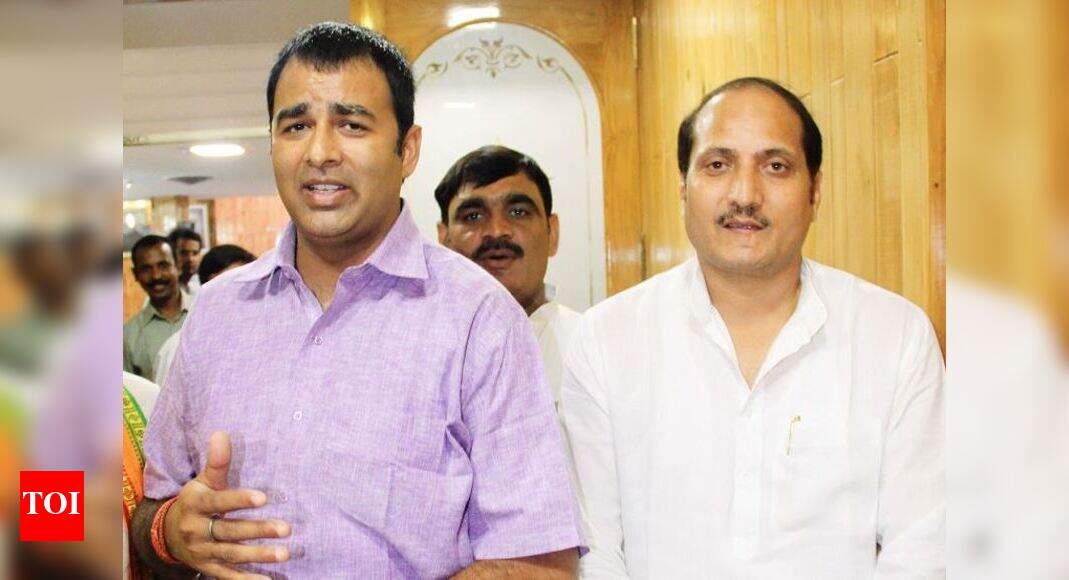 MUZAFFARNAGAR: Seven years after communal riots in the UP that left at least 60 dead and more than 50,000 homeless in Muzaffarnagar and Shamli districts, the MP / MLA special court has now declared a key case against several leaders of foreground of the BJP, including Sangeet Som MP, Kunwar Bhartendra Singh UP Minister Suresh Rana, Hindu activist Sadhvi Prachi, may be withdrawn.
Special court judge Ram Sudh Singh allowed government counsel to withdraw the case, linked to the fomenting of unrest during the 2013 clashes.
The case concerns the mahapanchayat of Nangla Mandaur held on September 7, 2013 during which BJP leaders allegedly incited violence through their speeches.
Giving details, district government attorney Rajeev Sharma said: "In 2013, a case was registered at the Sikheda police station by then-police station official (SHO) Charan Singh Yadav. , and the case was pending before the ADJ-5 tribunal. A year and a half ago, a referral procedure was initiated by the government. The prosecution had filed an application under CrPC 321 in court, which has now accepted it, thus ending the case. "
About a year and a half ago, the administration submitted a request to withdraw the case of the 2013 Muzaffarnagar riots involvi… https://t.co/HzNNMoM7Sm

– ANI UP (@ANINewsUP) 1616876335000
According to sources, after the Kawal incident on August 27 in which a youth named Shahnawaz was killed by cousin brothers Sachin and Gourav – after which the two were also beaten to death by a group of villagers – a mahapanchayat was detained in the village of Nagla Mandaur on September 7, 2013, in which thousands of people, including several BJP leaders, participated.
Shortly after the mahapanchayat, community riots broke out in the neighborhood. No less than 40 people, including a group of BJP leaders, have been booked.
About a year and a half ago, Union Minister Sanjeev Balyan and other BJP leaders met with Uttar Pradesh Chief Minister Yogi Adityanath and called for the court's cases to be withdrawn, claiming that the previous government of the Samajwadi party had filed false cases. The State Department of Justice later requested a report from the district administration on the matter.