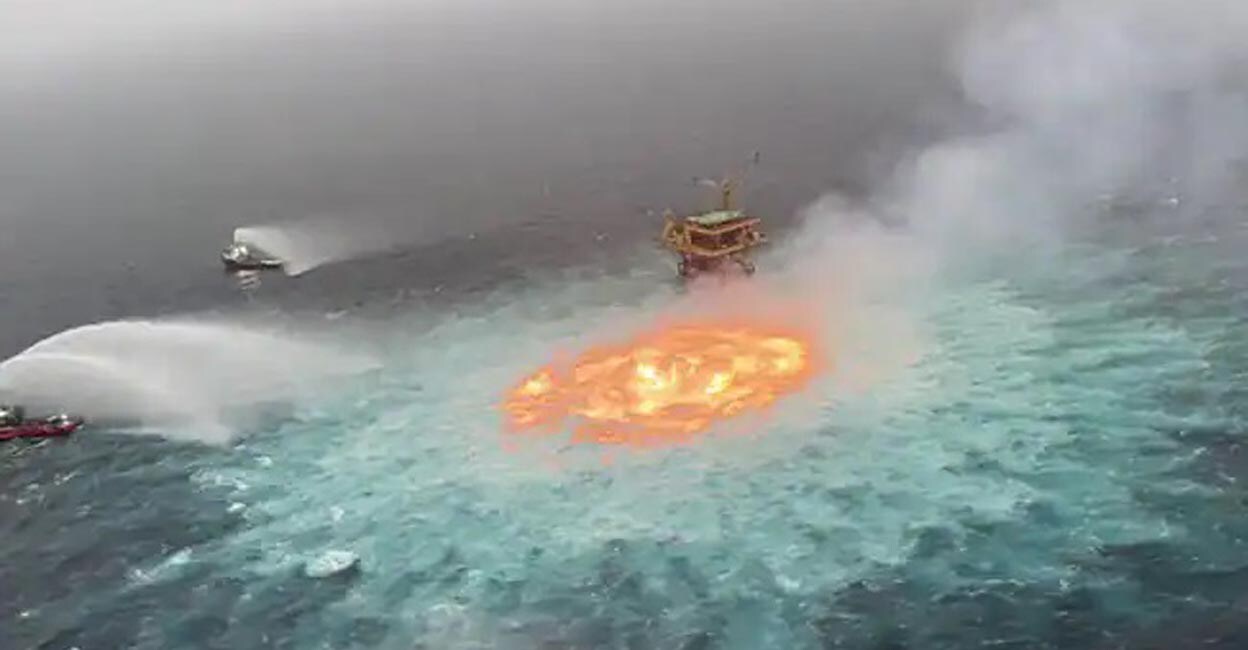 Mexico City: A huge fire broke out on the sea near the Yucatan Peninsula. Mexican fuel company Pemex said the fire was caused by a gas leak in a submarine fuel pipeline. It is clear from the video footage that the flames are rising above the water. The scenes have already gone viral.
The fire broke out at 5.15 am local time. Pemex officials said it could be turned off by 10.30am. No one was injured and operations were not affected. The company said it would investigate the incident. The fire broke out in a pipeline connecting Pemex to Ku Malo Sap Oil Development. Pemex has been involved in a number of accidents before.
At the same time, there was no leak, said Angel Carriles, head of Mexico's oil safety regulator. But he was not ready to reveal what was burning above the water.
English Summary: Fire rages in the middle of Ocean near Mexico