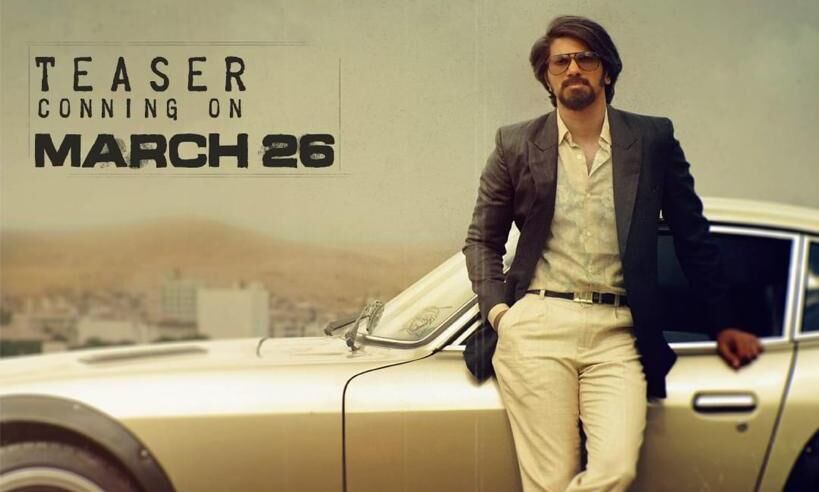 The new teaser of 'Kuruppi', directed by Srinath Rajendran and directed by Dulquer Salman's first film Second Show, will arrive on March 26. Kurup will be available in Malayalam, Tamil, Telugu, Hindi and Kannada. The film received an offer of a record amount to be released on an online platform. Despite such offers, the film is set to hit theaters on May 28. Kurup is the biggest budget film of Dulquar's career. The cast claims that the film has a budget of Rs 35 crore. The film is being produced by Wafer Films and M Star Entertainment, owned by Dulquer Salman.
The film was shot in Kerala, Ahmedabad, Bombay, Dubai, Mangalore and Mysore for six months. 105 days were spent entirely on shooting. The film is based on the life of Sukumara Kurup, the infamous captive in Kerala. Written by Jithin K Jose, the film is scripted and narrated by Daniel Soyuz Nair and KS Aravind. Nimish Ravi is the cinematographer and Sushin Shyam is the music director. Vini Vishwalal is also behind Kurup as the Creative Director.
The production designer of the film is Bangla, who won the National Award for Best Production Design through the Blacksmith incident. Editing by another National Award winner Vivek Harshan. The heroine of the movie is Shobhitha Dhulipala who made her Malayalam debut with the movie Moothon. The film also stars Indrajith Sukumaran, Sunny Wayne, Shine Tom Chacko, Vijayaraghavan, P Balachandran, Surabhi Lakshmi and Shivajith Padmanabhan.
Chief Associate Director – Praveen Chandran, Sound Design – Vighnesh Kishan Rajeesh, Makeup – Ronex Xavier, Costumes – Praveen Verma, Production Controller – Deepak Parameswaran, PRO – Athira Diljith, Stills – Shuhaib SBK, Poster Design –