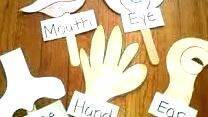 Paris: Researchers at the University Hospital of Strasbourg in France say it can take up to a year to regain the odor and taste lost by covid. Since 2020, when Kovidi was declared an epidemic, loss of the ability to recognize anosmia has been considered a symptom. Loss of smell can interfere with the taste of food, the smell of other substances in the atmosphere, or other sensory functions.
Tests on 97 Kovid patients show that it took them over a year to recover their sense of smell and taste. The researchers surveyed them every four months. The smell and taste of Kovidil
Studies show that it may take up to a year for the losers to recover both
Published by Jama Network Open.
Anosmia can take up to a year to heal completely. More information is needed to determine the duration of these symptoms in people with post-coital problems, says Marion Reynolds, a researcher at the University.
Of the 51 patients who underwent regular check-ups, 49 had fully recovered their smell and taste within eight months. One of the other two was then able to recognize the smell. However, the smell and taste were not recovered until after another person had completed the study. The study also found that 46 out of 91 patients had normal sensory function within a year.