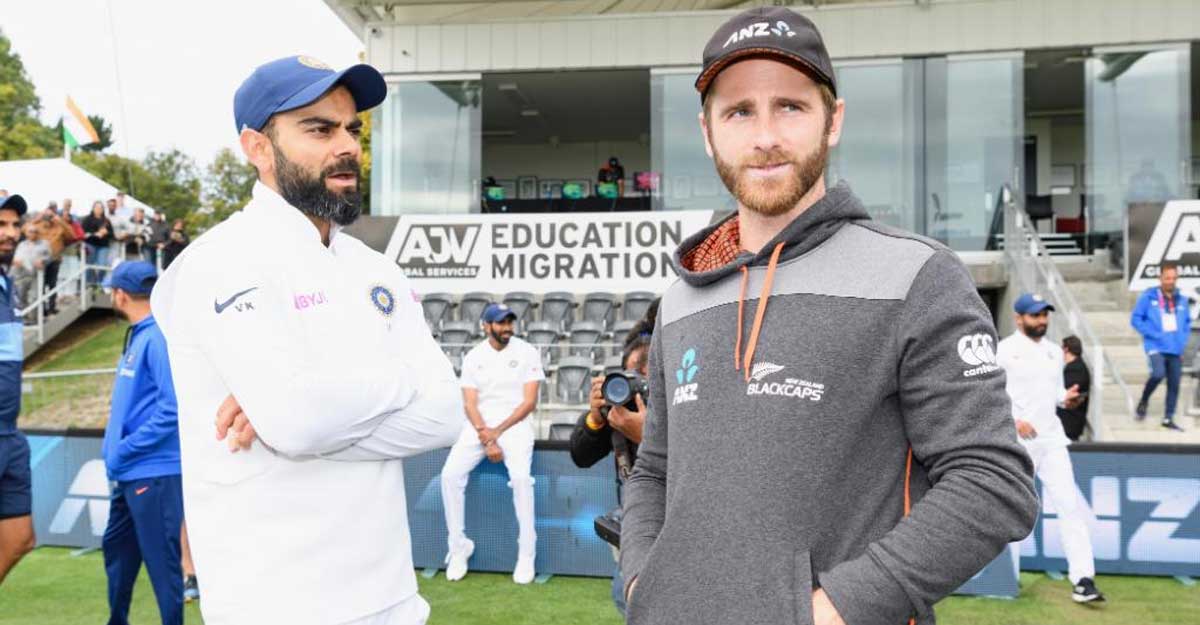 WELLINGTON: New Zealand captain Kane Williamson has overtaken Australian skipper Steve Smith and India captain Virat Kohli to battle it out for the number one spot in the International Cricket Council's (ICC) Test batsmen's rankings. Williamson beat Steve Smith and Virat Kohli by a century in the first Test against Pakistan. Williamson was the man of the match, scoring 129 in the first innings and 21 in the second innings. Williamson finished first with 890 points, including 13 from his performance. With this, in 2020, Kane Williamson will be the new year in the ICC rankings, which were ruled alternately by Smith and Kohli.
India captain Virat Kohli overtook Steve Smith to move up to second place, though he could not play in the second Test as he returned home due to the birth of a baby. Continuing his poor form in the series, Smith scored 8, 0 in the second Test. With this, Kohli overtook Smith and came in second. Williamson is 11 points ahead of second-placed Kohli and 13 points ahead of third-placed Steve Smith. Prior to that, Williamson topped the Test rankings in 2015. Williamson then topped Joe Root and AB de Villiers.
After that, Steve Smith and Virat Kohli alternately topped the list in Test cricket. In 2020 alone, Steve Smith topped the list for 313 days. Meanwhile, Virat Kohli also topped the list for 51 days. Substitute captain Ajinkya Rahane, who led India to victory with a stunning century in the second Test against Australia, also moved up in the Test rankings. Rahane, who scored 112 in the first innings, moved up five places to sixth in the rankings. Australia's Marnus Labushein is fourth and Pakistan's Babur Assam is fifth.
Meanwhile, Indian spinner Ravichandran Ashwin has moved up to seventh position in the bowlers' rankings. Jaspreet Bumra is in ninth position. Ravindra Jadeja, who returned from injury to score a half-century in the second Test, is ranked 36th in the batsmen's rankings for the best performance of his career. Jadeja is also ranked 14th in the bowlers' rankings. While Pat Cummins retained the number one spot, Australia pacer Mitchell Starc, who took four wickets in the second Test, is in fifth place.
Faf Duplessis, who missed a single by one run in the first Test against Sri Lanka, moved up 14 places to 21st in the list of batsmen.
English Summary: Williamson leapfrogs Kohli and Smith to become top Test batsman