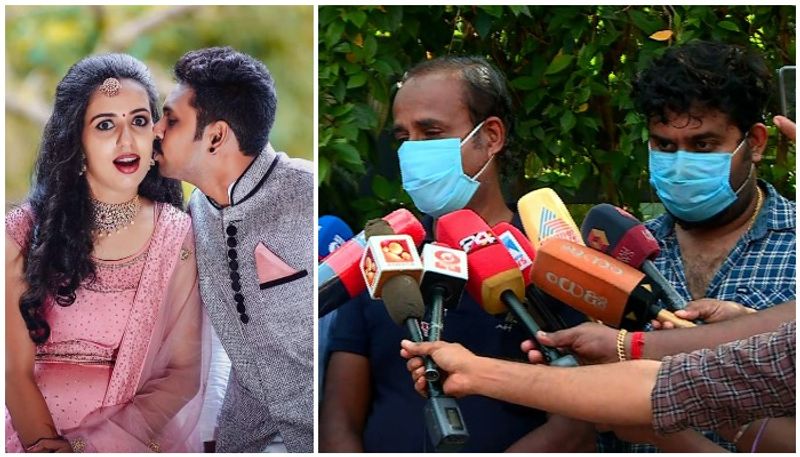 In January, her husband Kiran Kumar went to Vismaya's house and beat up her father, brother Vijith and a police officer who came to look for her. The case was being settled then.
Kollam, First Published Jun 23, 2021, 10:28 AM IST
Kollam: Vismaya's family says they will ask IG Harshita Attalloori, who is visiting her house in Kollam today, to re-investigate the case of her husband Kiran Kumar's beating her father and brother in January this year. The family is adamant that Vismaya did not commit suicide but was killed. In January, Kiran Kumar came to Vismaya's house drunk, beat up her father and brother Vijith and assaulted a police officer who came to investigate.
However, Vismaya's father said that Kiran withdrew from the case due to pressure from the officials of the motor vehicle department where she worked. The case was settled then. Despite the agreement, Kiran was called by the SI and sent away. According to Vismaya's father, the SI told her that she would not leave him alone if there was another offense. The family says they are no longer ready for a compromise and that the case should be re-investigated.
The post-mortem report is crucial in the context of relatives alleging that Vismaya's death was a murder. Indications are that the post-mortem report will be available today. The family also requires a copy of the inquest and a post-mortem report.
Meanwhile, IG Harshitha Atalloori, who is leading the probe team, said in 'Namaste Kerala' that all aspects of the case will be examined. This is a very unfortunate case. In Kerala, there is a system for any girl to call and seek redressal in case of domestic violence. The new helpline numbers will be available today: IG
Interview with IG:
Last Updated Jun 23, 2021, 10:28 AM IST