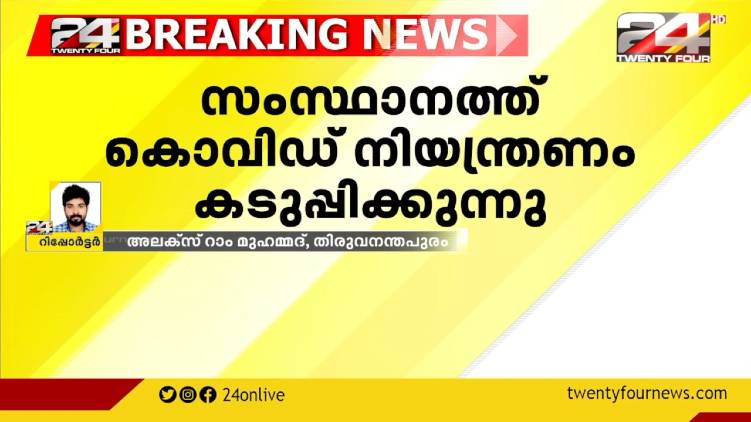 Kovid tightens control in the state. The change is based on TPR based criteria. Strict restrictions will be imposed on local bodies with TPR above 18. The new decision was taken by the Kovid Review Committee headed by the Chief Minister.
The first is category 'A'. Areas below TPR6 are in this category. Areas between TPR 6 and 12 are in the second category 'B'. Areas between 12-18 in category 'C'. Areas above TPR 18 will be included in the final section 'D'.
The average daily TPR in the state is 10 per cent over the last ten days. It was decided to tighten the restrictions as it did not fall below ten per cent.
Story Highlights: kerala tightens covid restriction
Flowers and Twentyfour News are teaming up for the Kovid fight
Through the COVID WAR 24X7 campaign. This is a war. A war that we fight together with the sole aim of victory.
Doctor In | Covid Warriors | Stay Home Creative Challenge | Perfect Ok Photography Award | Inspire The Idea Bank
News you want to know
In your Facebook Feed
24 News