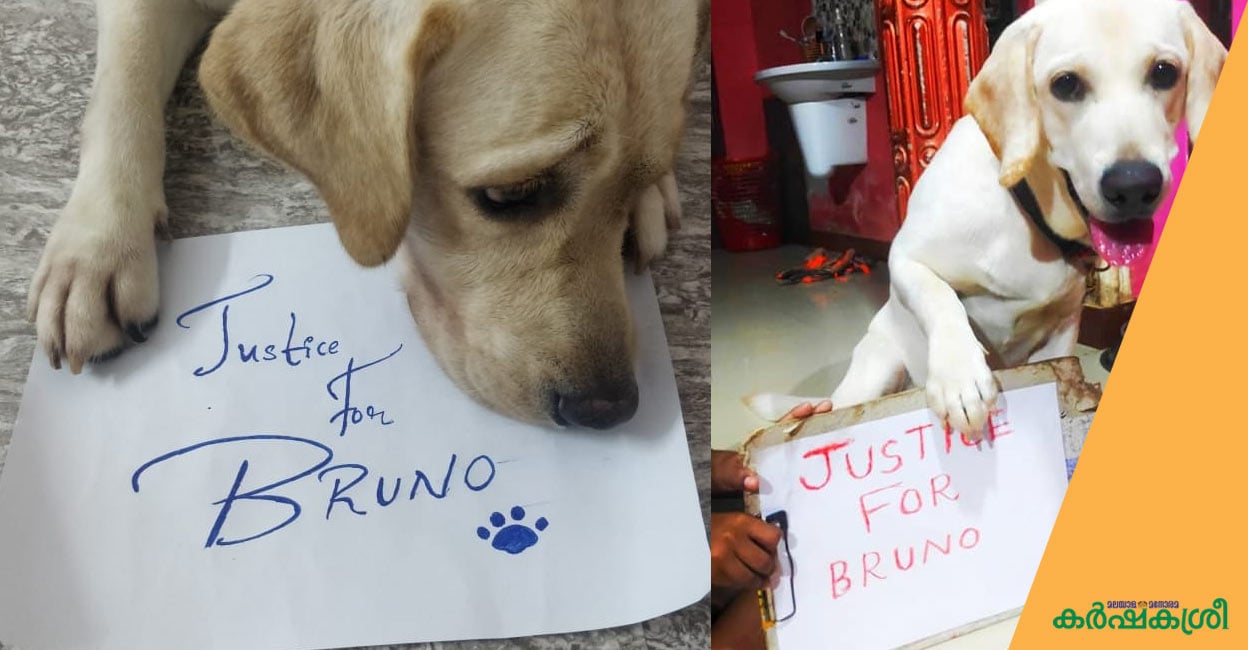 Protests are strong for an eight-year-old dog named Bruno, who lost his life in the brutality of three young men. Christuraj's pet dog was beaten to death by three persons at Adimalathura, Vizhinjam, Thiruvananthapuram. The victim was tied to a bait and then beaten with a wooden stick. The information came to light after a member of the group shot the video and appeared on social media.
Animal welfare activists in Kerala had come to the scene and sent an e-mail to Maneka Gandhi in the absence of any significant action on the owner's complaint. Following the incident, the High Court took up the case voluntarily. The accused were arrested following this. The High Court, which heard the case today, sought information from the government on the case. The High Court directed the government to file a chargesheet against the culprits as soon as possible.
The DGP informed the court that three people have been arrested in connection with the crime. The court has sent notices to the central and state governments. The court also directed that awareness campaigns be conducted to prevent cruelty to animals.
The court also ruled that the protection of stray animals was important. Consider starting special camps to adopt stray animals. The court also said that the facilities of veterinary hospitals in the state should be improved. The court also directed that the expired Animal Welfare Board be reconstituted to make its functioning more efficient. The Division Bench has directed the court to inform the court within ten days of the action taken by the government in the incident.
The video of the dog being brutally killed was circulated on social media on Wednesday evening. Following the controversy, the three accused allegedly entered the house and assaulted the dog owner and his family members.
Bruno, a Labrador dog who loves to play with beach goers, is a favorite of everyone. Bruno was beaten to death by young men for resting in the shade of a boat after playing on the beach. Many have come forward to demand that Bruno be brought to justice. The hashtag Justice for Bruno is also being campaigned on social media.
English summary: Pet Dog Brutally Killed by Youths in Kerala