Kerala
oi-Jisha AS
Kochi: The Kerala High Court has granted temporary relief to Lakshadweep amid new reforms. The High Court has stayed the demolition of houses along the coast. The court has directed that the houses should not be demolished till further orders. At the same time, the High Court has directed the Lakshadweep administration to state its position on the petition within two weeks.
For the first time in the history of Indian diplomacy; India issues notice to UAE in gold smuggling case
The Lakshadweep administration has issued notices to locals to demolish houses and other buildings along the coast after several reforms were introduced on the island. The issuance of notices also led to large-scale protests from locals.
The administration has issued notices to the owners directing them to demolish 102 houses. The block development officer has issued a notice to the locals. The notice said that houses and toilets built along the coast should be demolished. The administration has decided to evacuate all houses and other buildings within 20 meters of the beach, saying they are illegal.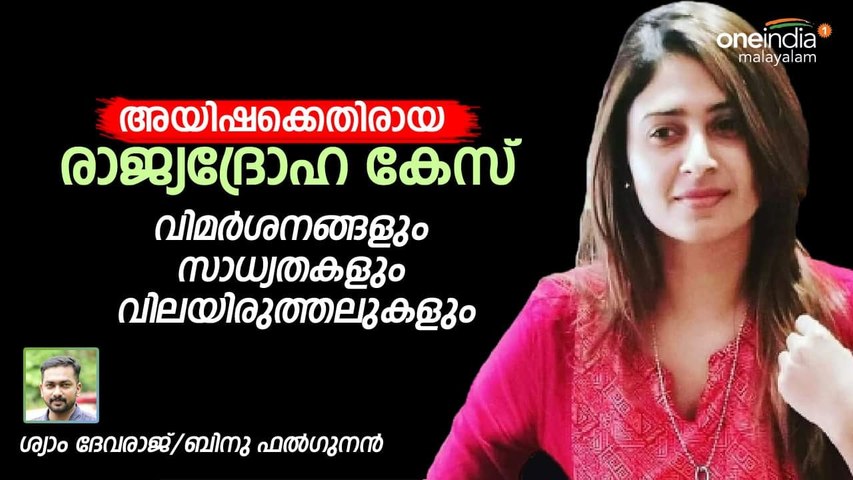 Shyam Devaraj and Binu Phalgunan talks about Ayisha Sulthana Sedition case
Notices have already been issued to more than 100 households in Kavaratti. It is also learned that notices will be issued to more households soon. Those who have received the notice have been directed to reply to the notice by June 30. The Lakshadweep administration has already stated that if the building owners do not agree to demolish the buildings for which they have received notice, they will demolish them and the cost will be borne by the owners.
English summary
Kerala high court stays Lakshadweep administration's notice to demolish illegal constructions in coastal area
Story first published: Tuesday, June 29, 2021, 12:03 [IST]