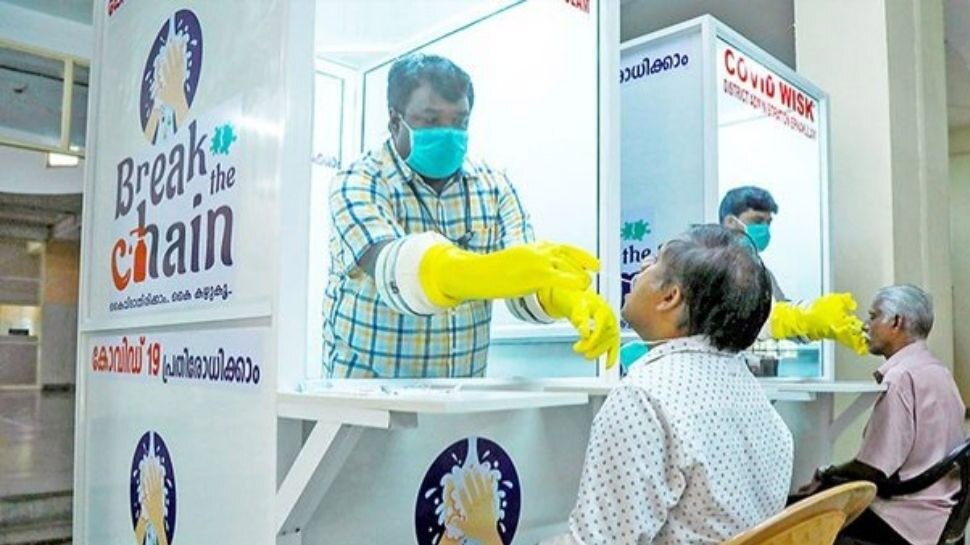 Kerala COVID Update: Kovid-19 has been confirmed for 8063 people in Kerala today. Thiruvananthapuram 1100, Thrissur 944, Kollam 833, Malappuram 824, Kozhikode 779, Ernakulam 721, Palakkad 687, Kasaragod 513, Alappuzha 451, Kannur 450, Kottayam 299, Pathanamthitta 189, Wayanad 175 and Idukki 98 districts were affected today.
During the last 24 hours, 85,445 samples were tested. The test positivity rate is 9.44. Routine sample, Sentinel sample, CBNAT, Trunat, POCT. PCR, RT A total of 2,28,09,717 samples have been tested so far, including LAMP and antigen testing.
ALSO READ: The vaccine will be given unconditionally to everyone over 18 in the state
It has been confirmed today that 110 deaths in the last few days were due to Kovid-19. This brings the total death toll to 12,989.
Today, 57 of those diagnosed with the disease are from outside the state. 7463 people were infected through contact. Contact source for 495 is not clear. Thiruvananthapuram 1011, Thrissur 934, Kollam 829, Malappuram 811, Kozhikode 757, Ernakulam 687, Palakkad 384, Kasaragod 495, Alappuzha 439, Kannur 399, Kottayam 284, Pathanamthitta 181, Wayanad 166 and Idukki 86 were affected by the disease.
ALSO READ: Covid Delta Plus Variant: Vaccination and mask are important to prevent the Covid Delta Plus variant, says WHO expert
The disease affected 48 health workers. Health workers in Kannur 11, Kasaragod 9, Ernakulam 8, Thiruvananthapuram 5, Kollam, Thrissur 3 each, Pathanamthitta, Alappuzha, Palakkad, Kozhikode 2 each and Wayanad 1 were affected.
A total of 11,529 people who had been diagnosed and treated were cured. Thiruvananthapuram 1593, Kollam 1306, Pathanamthitta 438, Alappuzha 711, Kottayam 523, Idukki 393, Ernakulam 1221, Thrissur 1108, Palakkad 1018, Malappuram 1104, Kozhikode 965, Wayanad 263, Kannur 391 and Kasaragod 495 were cured. With this, 96,012 people have been diagnosed with the disease and are still undergoing treatment. 27,87,496 people have so far been freed from Kovid.
ALSO READ: Vaccine Shortage: Poor countries face major vaccine shortages; World Health Organization calls on other countries to vaccinate
There are currently 3,90,230 people under surveillance in various districts of the state. Of these, 3,64,543 are under home / institutional quarantine and 25,687 are under hospital surveillance. 1936 people were newly admitted to the hospital.
Local self-government areas based on test positivity rates continue to be the same as last day. TPR 313 below 8, TPR. 545 between 8 and 16, TPR. 152 between 16 and 24, TPR. There are 24 local bodies above 24 and above.
The latest news is now in your hands … News is available in Hindi, Tamil, Telugu and Kannada besides Malayalam. ZEEHindustanApp Click on the link below to download …
To subscribe to our social media pages
Twitter
,

Facebook
Click on the links.