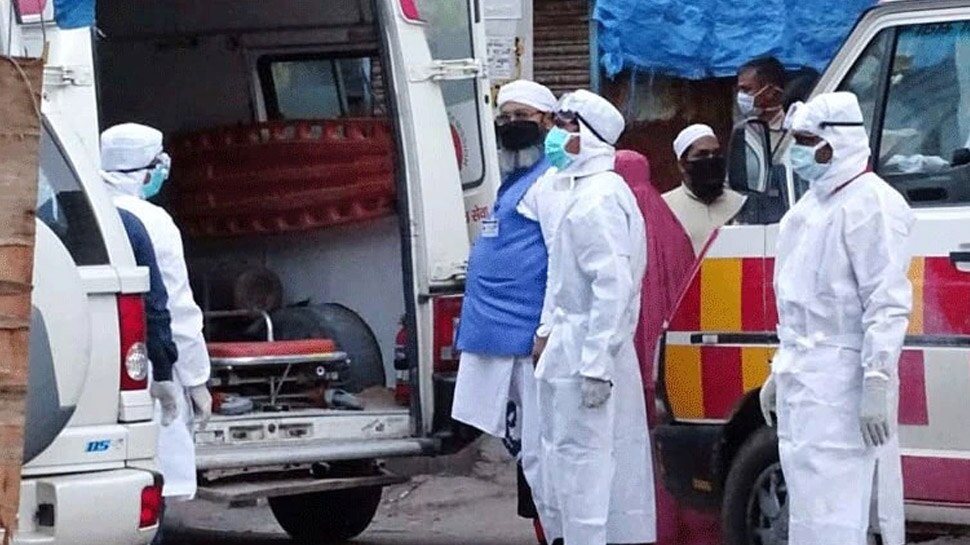 Kerala COVID Update: Kovid-19 has been confirmed for 13,550 people in Kerala today. Outbreaks were reported in Malappuram 1708, Kollam 1513, Thrissur 1483, Ernakulam 1372, Palakkad 1330, Thiruvananthapuram 1255, Kozhikode 1197, Alappuzha 772, Kannur 746, Kottayam 579, Kasaragod 570, Pathanamthitta 473, Idukki 284 and Wayanad 268.
During the last 24 hours, 1,23,225 samples were tested. The test positivity rate is 11. Routine sample, Sentinel sample, CBNAT, Trunat, POCT. PCR, RT A total of 2,29,32,942 samples have been tested so far, including LAMP and antigen testing.
ALSO READ: Covid Third Wave: Four states, including Kerala, under threat of Covid outbreak, US researcher warns
It has been confirmed today that 104 deaths in the last few days were due to Kovid-19. This brings the total death toll to 13,093.
Today, 47 of those diagnosed with the disease are from outside the state. 12,660 people were infected through contact. Contact sources for 753 are not clear. The worst affected areas are Malappuram 1668, Kollam 1505, Thrissur 1479, Ernakulam 1346, Palakkad 834, Thiruvananthapuram 1128, Kozhikode 1179, Alappuzha 742, Kannur 672, Kottayam 555, Kasaragod 558, Pathanamthitta 455, Idukki 278 and Wayanad 261.
ALSO READ: RT-PCR Center Kochin Airport: Rapid RTPCR Center at Nedumbassery, results will be available soon
About 90 health workers were affected by the disease. Health workers from Kannur 30, Palakkad 12, Kasaragod 9, Thiruvananthapuram, Kollam 7 each, Pathanamthitta 6, Kottayam, Kozhikode 4 each, Ernakulam, Wayanad 3 each, Idukki, Thrissur 2 each and Alappuzha 1 were affected.
A total of 10,283 people who had been diagnosed and treated were cured. Thiruvananthapuram 1341, Kollam 732, Pathanamthitta 481, Alappuzha 705, Kottayam 447, Idukki 310, Ernakulam 1062, Thrissur 1162, Palakkad 1005, Malappuram 923, Kozhikode 913, Wayanad 193, Kannur 594 and Kasaragod 415 were cured. With this, 99,174 people have been diagnosed with the disease and are still undergoing treatment. 27,97,779 people have so far been freed from Kovid.
ALSO READ: Lockdown Bangladesh: Bangladesh suspends public transport ahead of lockdown; Thousands trapped along the way
There are currently 3,88,083 people under surveillance in various districts of the state. Of these, 3,62,902 are under home / institutional quarantine and 25,181 are under hospital surveillance. 1979 people were newly admitted to the hospital.
TPR Based local self-government areas continue to be the same as last day. TPR 313 below 8, TPR. 545 between 8 and 16, TPR. 152 between 16 and 24, TPR. There are 24 local bodies above 24 and above.
The latest news is now in your hands … News is available in Hindi, Tamil, Telugu and Kannada besides Malayalam. ZEEHindustanApp Click on the link below to download …
android Link – https://bit.ly/3b0IeqA
To subscribe to our social media pages
Twitter
,

Facebook
Click on the links.