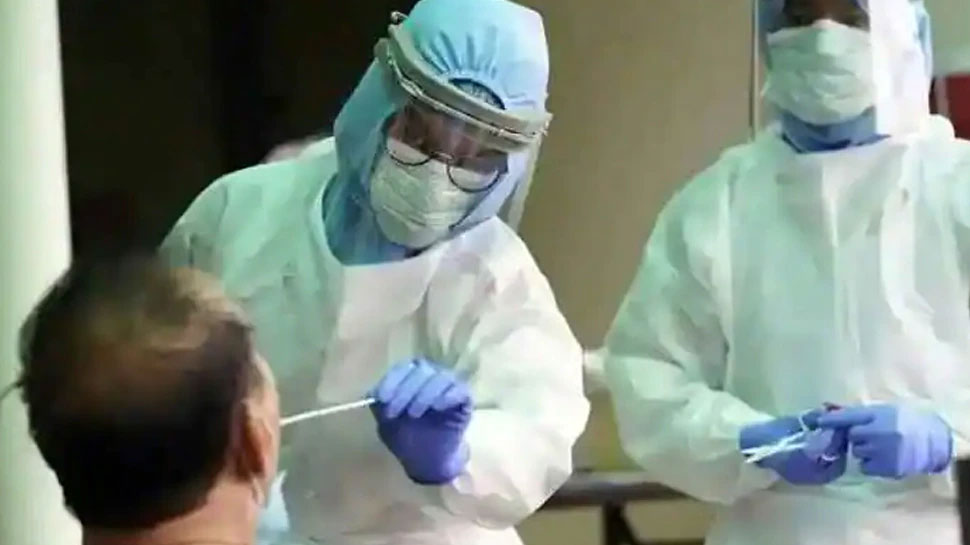 Kerala Covid Update: Kovid-19 has been confirmed for 12,095 people in Kerala today. The worst affected districts are Malappuram 1553, Kollam 1271, Kozhikode 1180, Thrissur 1175, Ernakulam 1116, Thiruvananthapuram 1115, Palakkad 1098, Alappuzha 720, Kannur 719, Kasaragod 708, Kottayam 550, Pathanamthitta 374, Wayanad 300 and Idukki 216.
During the last 24 hours, 1,19,659 samples were tested. The test positivity rate is 10.11. Routine Sample, Sentinel Sample, CB Nat, Trunat, POCT. PCR, RT A total of 2,33,18,214 samples have been tested so far, including LAMP and antigen testing.
Also Read: Government records show only one-third of actual Kovid deaths: K Surendran
There have been 146 deaths in the last few days Kovid-19 The total death toll has risen to 13,505. Today, 68 of those diagnosed with the disease are from outside the state. 11,363 people were infected through contact. Contact source for 606 is not clear.
Malappuram 1510, Kollam 1265, Kozhikode 1167, Thrissur 1165, Ernakulam 1091, Thiruvananthapuram 1005, Palakkad 723, Alappuzha 712, Kannur 641, Kasaragod 702, Kottayam 531, Pathanamthitta 363, Wayanad 285 and Idukki 203 were affected by the disease. 58 health workers have been affected by the disease.
Also Read: Travancore Sugars Spirit theft Case: Spirit overturning is not a new phenomenon, spirit has been changed four times from two tanker lorries
Kannur 20, Pathanamthitta 7, Wayanad 6, Thiruvananthapuram, Palakkad 5 each, Kollam, Ernakulam 4 each, Thrissur 3, Kasaragod 2, Alappuzha and Idukki 1 each were affected by the disease.
A total of 10,243 people who had been diagnosed and treated were cured. Thiruvananthapuram 1647, Kollam 990, Pathanamthitta 336, Alappuzha 766, Kottayam 364, Idukki 127, Ernakulam 1194, Thrissur 1154, Palakkad 1192, Malappuram 841, Kozhikode 554, Wayanad 114, Kannur 588 and Kasaragod 376 were free from the disease.
With this, 1,03,764 people have been diagnosed with the disease and are still undergoing treatment. 28,31,394 people have so far been freed from Kovid. There are currently 3,91,753 people under surveillance in various districts of the state. Of these, 3,67,251 are under home / institutional quarantine and 24,113 in hospitals. 1988 people were newly admitted to the hospital.
Also Read: Aisha Sultana's plea rejected; The High Court said the probe could not be canceled at an early stage
TPR 143 below 6, TPR. 510 between 6 and 12, TPR. 293 between 12 and 18, TPR. There are 88 local bodies above 18 and so on.
The latest news is now in your hands … News is available in Hindi, Tamil, Telugu and Kannada besides Malayalam. ZEEHindustanApp Click on the link below to download …
android Link – https://bit.ly/3b0IeqA
To subscribe to our social media pages
Twitter
,

Facebook
Click on the links.