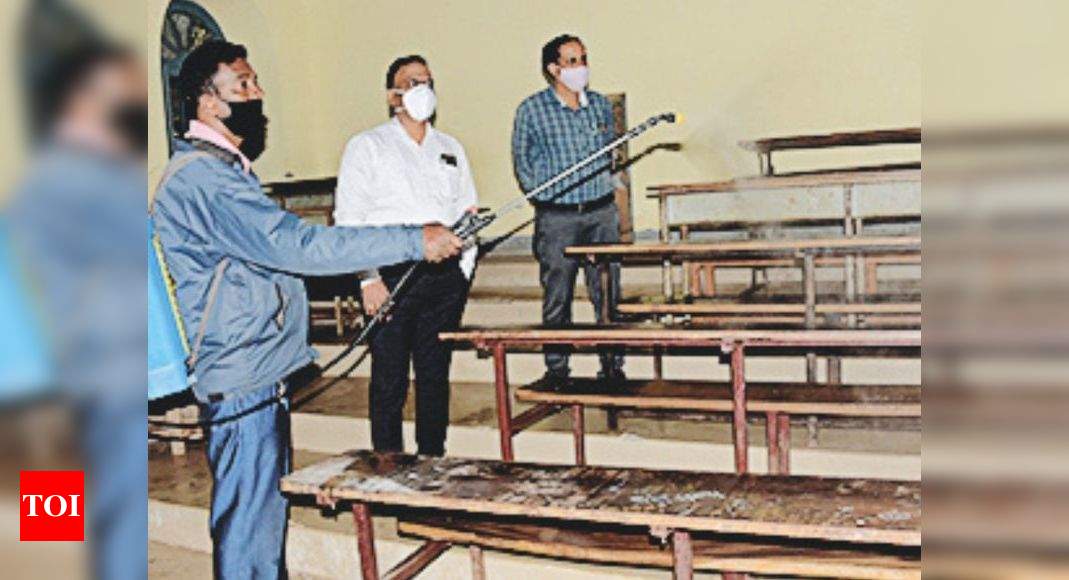 BENGALURU: Thousands of students in grades 10 and 12 are expected to return to class on Friday when Karnataka reopens schools after an interruption of almost 10 months. Students in Grades 6 through 9 will also come to campuses for the Vidyagama program.
"Boldly send your children to school. It will be another home for the children. Just as you take care of them at home, we will take care of them in schools, "Minister of Primary and Secondary Education Suresh Kumar told parents on Thursday.
The minister said he brought the restart date forward from January 4 to January 1 and expected at least 50% attendance on day one. "Teachers and SDMCs look forward to welcoming the children – with rangoli, flowers and a set in some cases," he said.
"I asked the teachers to talk to the children on the first day. They come back after several months. They should be made aware of the Covid protocol. It is not a question of prestige for the government, it is our commitment. Just as we conducted the SSLC and PUC reviews, we are now seeking the cooperation of all departments – health, transport, rural development and municipal enterprises – to reopen the schools, "he said.
The decision to reopen classes 11 and 9 will be made by January 15, according to the minister
Students can't wait to get back to campus. For example, Vijay Kumar C, a grade 10 student at Government High School in Kalkere, east Bengaluru, told TOI: "It has been so boring all these months. Online courses were held, but not interesting. One person will raise their hand and speak, while the rest of us will just watch.
However, there are many apprehensions. "Concerns about the new strain worry some schools. We will have to wait and monitor the attendance rate, "said Dr Sashi Kumar, secretary of the Karnataka Association of Primary and Secondary School Directors.
Parents are very worried
Parents are also worried. "Transportation becomes a problem because we both work in the family. We cannot pick up and drop off our daughter every day and public transport is not safe, "said a relative from southern Bengaluru.
The fact that private schools have asked parents to take responsibility for the safety of children has aroused resentment among parents.
The minister said a decision on the reopening of classes 11 and 9 will be made by January 15, after closely monitoring the situation and based on the advice of the technical advisory committee.