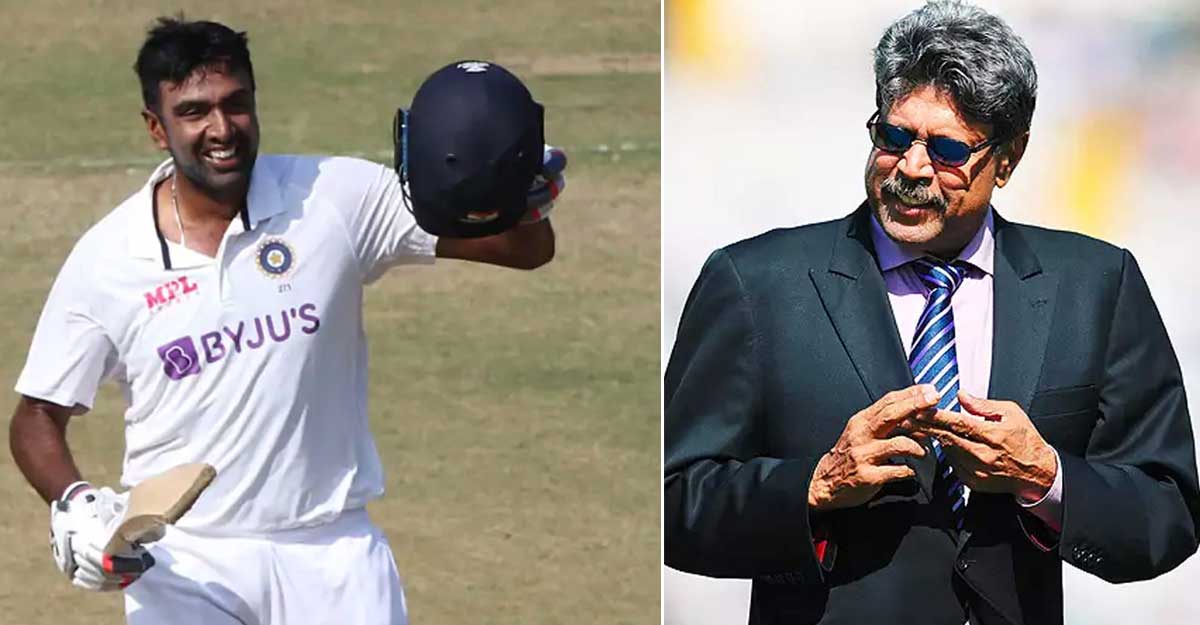 Ravichandran Ashwin alias R Ashwin is 6 feet 2 inches tall. Ashwin's success in Indian cricket with the bat and ball is also high. Ashwin is the third highest bowler in Test cricket in the ICC rankings. Kapil Dev's 434 Test wickets are the best all – rounder India has ever seen, with Ashwin taking 401 wickets. Kapil Dev has scored eight Test centuries while Ashwin has scored five.
Ashwin, who was the opening batsman in the Indian Under-17 team, has been the head of the Indian spin bowling department for over ten years. Ashwin's bat runs were also found whenever the team asked for it. Finally, in the second innings of the second Test against England, when India's lead collapsed, he teamed up with Virat Kohli for a century and when Kohli was out, he completed the century with a tail end. England's wickets helped India to a resounding victory.
Despite not being a regular in India's ODI squad, Ashwin is an essential part of the Test squad. After the demise of Anil Kumble and Harbhajan Singh, this Tamil Nadu native has won the spin throne through fighting spirit. Anil Kumble, who took 619 wickets in 132 Tests, Kapil Dev, who took 434 wickets in 131 Tests, and Harbhajan Singh, who took 417 wickets in 103 Tests, are the only Indian bowlers to have taken more Test wickets than Ashwin. Only Muttiah Muralitharan, who has taken 400 wickets in 73 Tests, has achieved this feat faster than Ashwin, who has taken 401 wickets in just 77 Tests. Ashwin made his Test debut on November 6, 2011 against the West Indies. The Test cap was given to Ashwin by cricket god Sachin Tendulkar.
Despite being a member of the 2011 ODI World Cup squad, India have only played in two matches against the West Indies and Australia. When Australia toured India in 2013, Ashwin, the Man of the Series, took 29 wickets in four matches and became a regular in the Indian team. In the 2013 Test against the West Indies, he shared a record 280 for the seventh wicket with Rohit Sharma. Ashwin also scored a century in that match. Ashwin has scored four of his five Test centuries against the West Indies. One against England.
In 2016, he won the ICC Player of the Year and Test Player of the Year awards. Ashwin became the first Indian player after Rahul Dravid to achieve both these combined titles. Ashwin, who has taken 401 wickets in 77 Tests, has taken 10 wickets seven times and five wickets 29 times. He also took 150 wickets in 111 ODIs. Ashwin, who made his debut for Chennai in the IPL, was the captain of Kings XI Punjab for a year. He is currently playing for Delhi Capitals. Ashwin, 34, is expected to reach the milestone of 500 Test wickets if he continues his brilliant form.
English Summary: Ravichandran Ashwin and Kapil Dev, Test Career Comparison