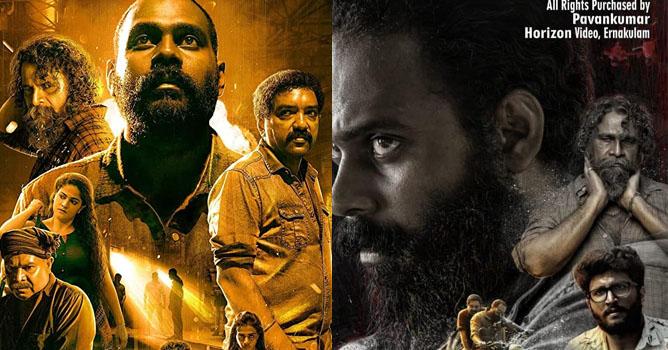 Kannan Thamarakulam's Udumba to Hindi
Udumbu directed by Kannan Thamarakulam to Hindi. Kannan himself is directing the film in Bollywood.
The Hindi remake rights of Udumba have been acquired by Maruti Trading Company and Sunshine Music. This is the first time in Hollywood that a film has been translated into other Indian languages ​​before its release.
Activists say they plan to start filming in Bollywood by the end of this year. Udumbil Senthil Krishna, Harish Perady, Alansier and Sajal Sudarshan will play the lead roles in the upcoming Malayalam movie. Newcomers Angelina Livingston and Yami Sona are the heroines.
The film is scripted by Aneesh Sahadevan and Sreejith Sasidharan. The film also stars Manraj, Baiju, Mohammad Faisal, Jibin Saab, Paul Beard and Shreya Iyer.
Ravichandran is the cinematographer. 24 Motion Films and KT. The movie is produced by Movie House. Production Controller Badusha becomes the line producer of the film. The music is by Sanand George Grace. Editing by VT Sreejith. Brucely Rajesh handles the action in the action-packed film. Shiju Muppathedam and Sreejith Sivanandan are the choreographers.
Art Director-Sahas Bala, Associate Director-Suresh Ilambal, Production Controller-Abhilash Arjun, Lyricist-Rajeev Alunkal, Hari Narayanan, Kannan Thamarakulam, Make-up-Pradeep Rangan, Costume-Sultana Razak, Business Coordinator-Shanu Parappanangadi, Pawan Kumar. .O-P. Sivaprasad, Sunitha Sunil and Stills-Sreejith Chettipady are the other cast members.
Click here to help finance Dolnews' freelance journalism
Dolnews can also be followed through Telegram and WhatsApp
Content Highlight: Malayalam movie Udumb remakes in Hindi