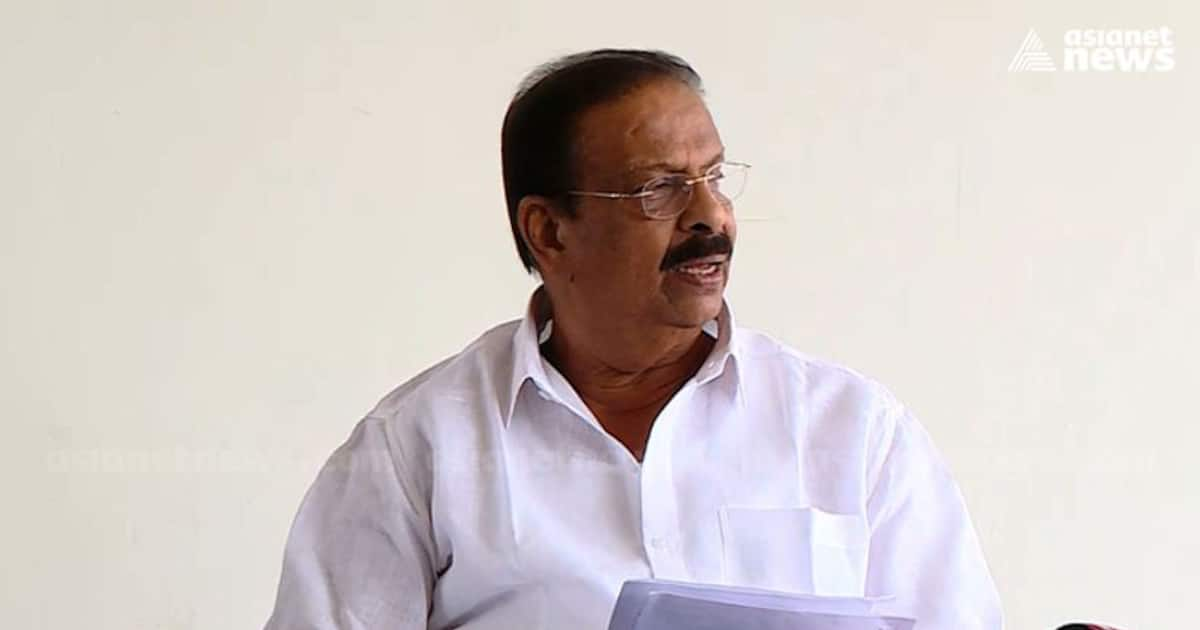 Kannur: K Sudhakaran MP said that fraudulent voting is the political style of the CPM. Sudhakaran alleged that during the Left rule, there was always a fraudulent vote by the bureaucrats and that the CPM was working to win by any means.
Sudhakaran also alleged that votes for those above 80 years of age were being swindled. Officials return after collecting postal votes and putting them in plastic bags. Sudhakaran alleged that they did not even have an ID card in view of the incident in Peravoor.
K Sudhakaran said that the entire electoral system is locked and officials are being changed as required. Only left sympathizers are on duty. Even the officials responsible for the fraudulent vote are on duty. K Sudhakaran alleged that 95 per cent of the officials were left-leaning.
Sudhakaran alleged that women officials were deployed in places like Payyanur and that they could vote fraudulently when they were women officials. The senior Congress leader asks what can be done for women workers in Antur and Pappinisseri.
Sudhakaran, who is also a Kannur MP, said in a press conference that women employees can hold their own and they will not be silenced if one voice is raised.
Read Exclusive COVID-19 Coronavirus News updates, from Kerala, India and World at Asianet News.
Watch Asianetnews Live TV Here
Play a virtual boat racing game .. Challenge yourself … Click to play now
Dear readers, you can post your comments in the comment box below. Pornographic comments, suicidal remarks, hurtful religious and racial slurs and political hate speech are criminalized under the Central Government's IT Act. Comments are solely the responsibility of the author.
Last Updated Mar 28, 2021, 12:17 PM IST