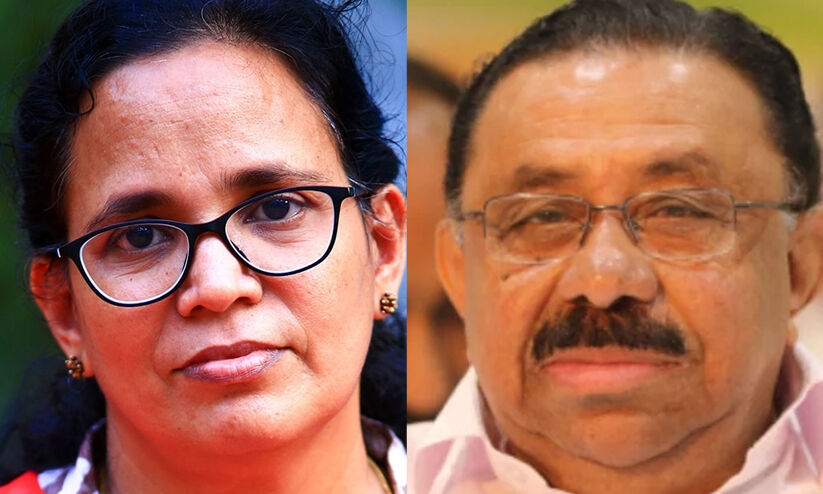 Kozhikode: RMP (I) leader KK Rema Vadakara will not contest in the Assembly seat. With this, the Congress will field a candidate in Vadakara, said UDF convener MM. Hassan said. Earlier, the Congress had said it would support Rema if he contested.
The Congress will also contest in Dharmadam in Kannur. MM said a strong candidate would come from both the seats. Hassan said. This brings the total number of seats contested by the Congress to 94. Candidates are yet to be declared in eight more constituencies.
Mani c. Kappan-led Nationalist Congress will make Kerala (NCK) a UDF constituent party. Thampan Thomas' Socialist Party of India will work with the UDF.
The UDF manifesto will be released on Saturday. KK is more likely to succeed. MM said that he had taken a stand that he would support Rema if he contested. Hassan said.