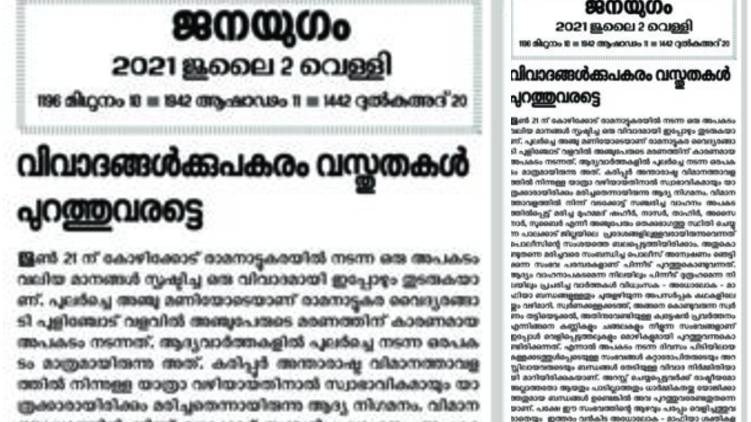 CPI front page Janayugam demands release of facts in Karipur gold smuggling case Janayugam says those arrested should be released if they have any political or moral motives.
The current controversy will not lead to the rooted actions of the big underworld mafia forces. The same thing happened in the Thiruvananthapuram gold smuggling case. The real culprits escaped when only political gain, the opportunity to insult their opponents and the high connections of the accused were discussed. Gold smuggling continued unabated. In his introductory speech, Janayugam alleges that such an outcome cannot be expected in the present situation except in the new case.
Story Highlights: Janayugam
Flowers and Twentyfour News are teaming up for the Kovid fight
Through the COVID WAR 24X7 campaign. This is a war. A war that we fight together with the sole aim of victory.
Doctor In | Covid Warriors | Stay Home Creative Challenge | Perfect Ok Photography Award | Inspire The Idea Bank
News you want to know
In your Facebook Feed
24 News