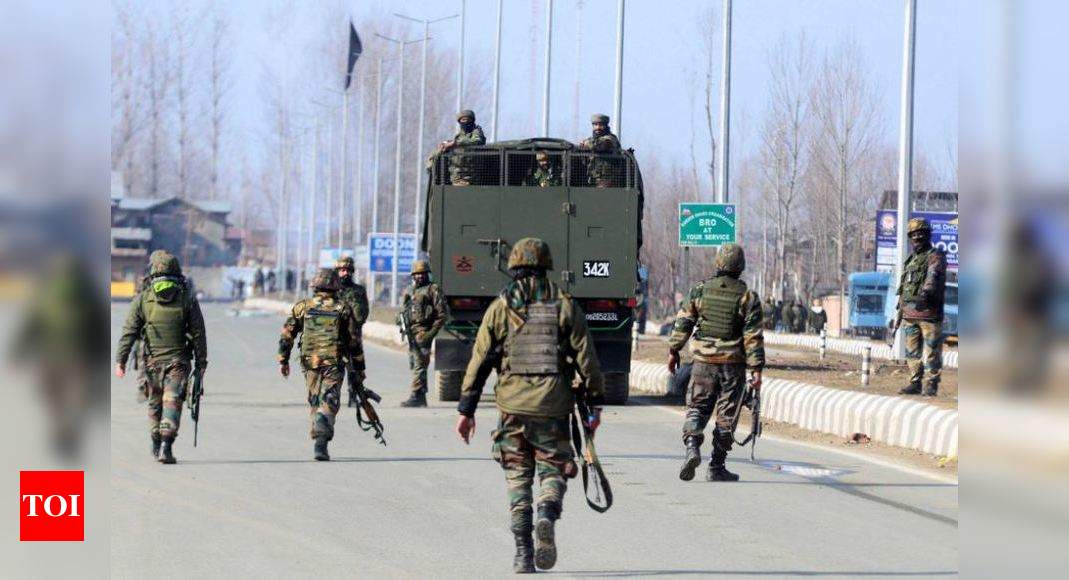 SRINAGAR: a 70-year-old jeweler Punjab installed in Srinagar for four decades was shot down by motorcycles The Terrorists Thursday in the congested town of Sarai Bala, several months after obtaining a certificate of domicile and buying a store and a house.
Claiming responsibility for the murder of Satpal Nischal, whose roots lie in Amritsar, the young Pakistan-backed terrorist organization TRF said the new domicile law was "unacceptable" and that anyone other than indigenous Kashmiris would be treated as "occupants" if they acquired goods in J&K. "More to come," TRF said in a statement released by Facebook.
A little-known organization calling itself the United Front for the Liberation of J&K praised the TRF, an amalgamation of the prohibitions Jaish-e-Mohammad, Lashkar-e-Taiba and Hizbul Mujahideen, to go hard on "the occupants and the cronies".
Nischal, the first holder of a certificate of domicile targeted by terrorists since the new law took effect, was the owner of Nischal Jewelers in Srinagar. Police said he took three shots in the chest and was pronounced dead on arrival at SMHS hospital.
As soon as he obtained his certificate of domicile earlier this year, Nischal bought a shop in Hanuman Mandir in the heart of Srinagar and a house in Indira Nagar, near the army headquarters in Badami Bagh. "Her store in Saria Bala is very popular with brides-to-be because of its reasonable prices," a family friend said.
Nischal is survived by two sons and a daughter.
Meanwhile, a CRPF The sub-inspector was injured when suspected terrorists threw a grenade, followed by shooting, at a group of patrols in the Sangam area, Anantnag district, south Kashmir.