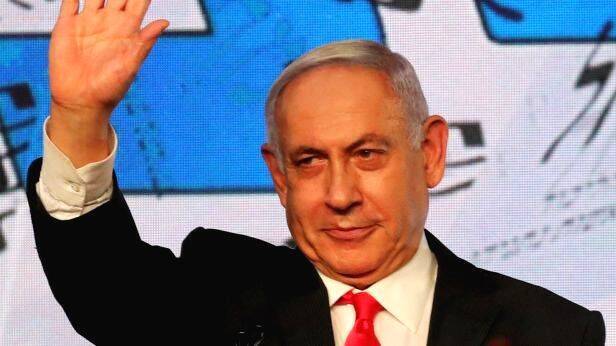 Tel Aviv: Israeli Prime Minister Benjamin Netanyahu has declared victory before the full election results come out. This is Israel's fourth election in two years. The declaration of results is 90 per cent complete. But Netanyahu's far-right ally, the Likud party, is eight seats away from a simple majority. Even with the support of another far-right party, Yamina, it will get only seven seats. The party, which previously sided with Netanyahu, has not yet made its position clear. Yair Lapid, the main opposition party, has 17 seats. With the release of the election results, there are indications that the political crisis in the country will intensify. Netanyahu, who has been prime minister since 2009, has been prime minister three times before. There is strong pressure for the resignation of Netanyahu, who is facing trial in a corruption case. Opposition parties have largely used it as a propaganda tool. Israel will face a fifth election if it fails to win a simple majority or rally opposition parties.
Exit poll
Exit polls suggest Likud party may need to work harder to return to power Reports indicate that neither party won a simple majority in the election. Three TV channels predict that there will be a hanging cabinet in the country. Netanyahu's Likud party is projected to win only 53-54 seats in the 120 – member parliament.
Challenges
Kovid and the resulting financial crisis posed a major challenge to Netanyahu. But the government says vaccination has helped keep Kovid at bay to some extent. Currently, there is a decrease in Kovid cases in Israel. Netanyahu was able to hold on to the challenges associated with Kovid.
Netanyahu's main rival is Yer Lapid, the leader of the Riyadh Adidas party and former finance minister and television presenter.
Gideon Tsar, who also left the Aulikud party and became the cabinet minister who formed the New Hope Party, is another major rival.
Absolute majority required – 61 seats
Opposition parties have 51 seats
ിക 53 to 54 seats for Likud
(Exit poll)