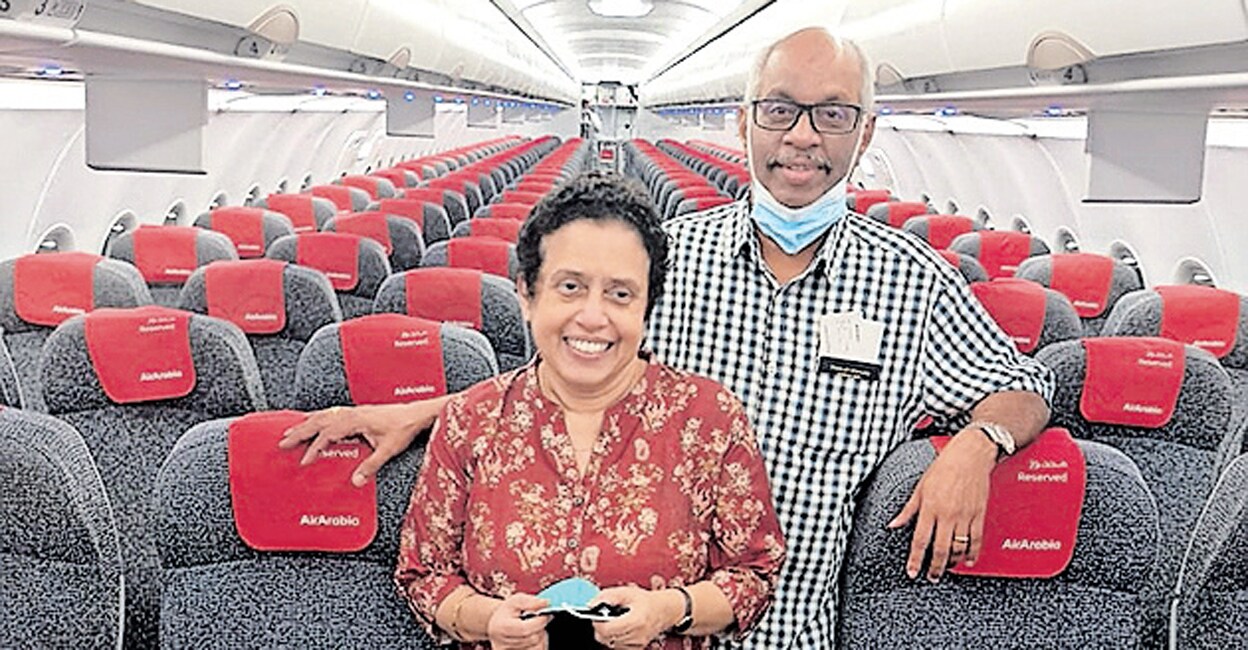 The Malayalee couple were the only passengers on the Air Arabia flight from Dubai to Thiruvananthapuram to Sharjah in addition to the native diplomat. Jacob George, a Dubai – based entrepreneur from Thiruvananthapuram, and his wife Susan Jacob arrived on a flight yesterday morning.
Jacob George, who was an engineer in an American company, started his own business after retiring. Entrepreneur Susan Jacob also received an investor visa on her own. Their return to the country on April 15 was delayed due to a travel ban imposed by the UAE on those with an investor visa. The concession, which was only available to Golden Visas, was extended to Investor, Partner and Business Visas.
The ticket price was AED 8,000 per person and AED 16,000 (approximately Rs 3.2 lakh). The plane received a royal welcome. Luggage was out of control. The journey on the plane with more staff than passengers was unforgettable. There was no one at the Thiruvananthapuram airport except the staff.
The Sharjah airport had services from other countries but was not busy. I had to spend about an hour at the airport for PCR and so on. After 7 days of quarantine in the UAE, you can be released if you are sure you are not sick.
English Summary: UAE is allowing entry to investor visa holders and their dependents.