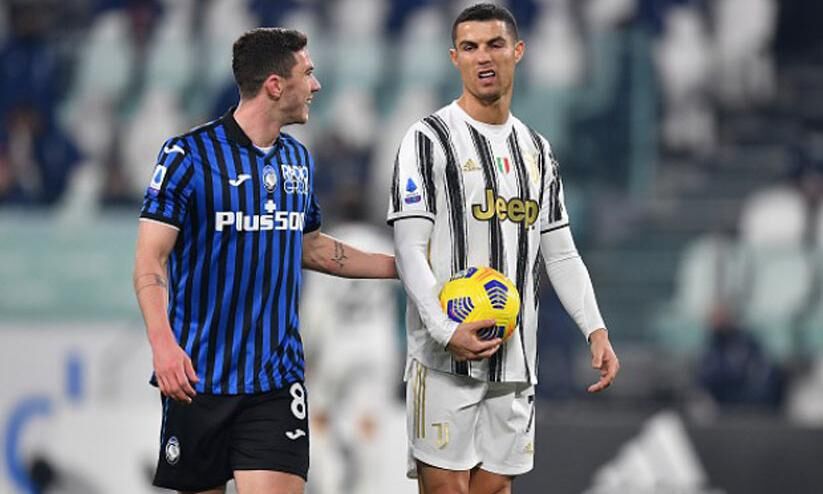 Munich: German footballer Robin Gossen proves that 'insult is the biggest investment in the world'. In this Euro Cup match between Portugal and Germany, Gossans took sweet revenge for that insult. Revenge is not against anyone – the real Cristiano Ronaldo.
The incident that led to Gossans' revenge came during a match between Juventus and Atlanta in the Italian Cup last season. Ronaldo was Juventus' star player and Gossens was Atlanta's wing back. After the match, Ronaldo was asked if Gossens would take off his jersey. However, Ronaldo refused and walked away saying 'no'.
The incident was later revealed by Gossans himself. I asked, "Ronaldo, can you give me your jersey?" Without even looking at me he said-no. That incident made me very embarrassed. I returned that day humiliated. I felt so small. ' – Gossens wrote in his autobiography.
Football fans point out that the burden of that humiliation was borne by Gossans in his explosive performance against the Ronaldo-led team this time around. Gossans was Man of the Match in the Portugal-Germany match. Gossens was the star of the game as he filled the pitch, leading to Germany's third and fourth goals.
Gossans did not hesitate to ask Ronaldo for a jersey after the match. 'I did not go to Ronaldo asking for a jersey after today's match. I should have enjoyed this success enough. I'm not trying for a jersey, "said Gossens.
Meanwhile, the incident where Gossans got Ronaldo's jersey is now spreading on social media. Atlanta's teammate Hans Hattebur brought the Ronaldo jersey to the dressing room as an unexpected gift. The Hattebur Gossans were presented with a U-Ventus jersey bearing Ronaldo's name. You can see in the video that Gossans bought it and broke it.