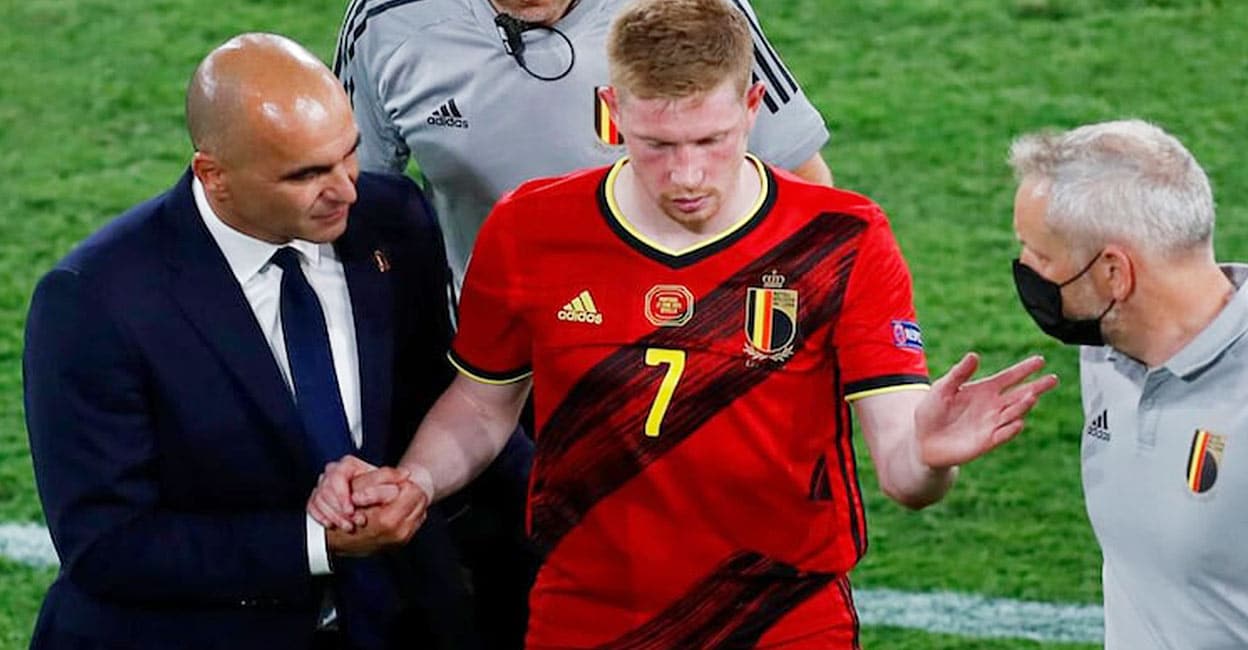 Sevilla (Spain) beat defending champions Portugal (1–0) but Belgium suffered a hamstring injury. Kevin de Bruyne and Eden Hazard, who were injured during the match, could miss Friday's quarter-final against Italy. Their injury is also a major setback for Belgium's desire for the Euro title.
In the 48th minute, Portuguese midfielder Joao Palinza was asked by coach Robert Martinez to withdraw immediately after he suffered a heel injury in the back tackle. Dries Mertens, who came on as a substitute, continued to play. Martinez also had to withdraw captain Eden Hassad in the 87th minute after suffering a hamstring strain during the game.
During the second half, De Bruyne fell to the ground in pain after injuring his left ankle in Palina's tackle. He left the field lame. Palinja also received a yellow card for foul.
De Bruyne missed his first match of the Euro Cup against Russia following a hamstring injury sustained during the Champions League final against Chelsea. De Bruyne, who came on as a second-half substitute in the second leg against Denmark, scored Belgium's winning goal.
Hazard, who has been sidelined with an injury for most of last season 's club football season, has been ruled out of the Euro Cup with a hamstring injury. 'Hassad and De Bruyne will be scanned. Only then can we talk about their progress, "said Martinez after the match.
English Summary: Eden Hazard, Kevin De Bruyne to undergo scans, likely to miss last-eight clash against Italy