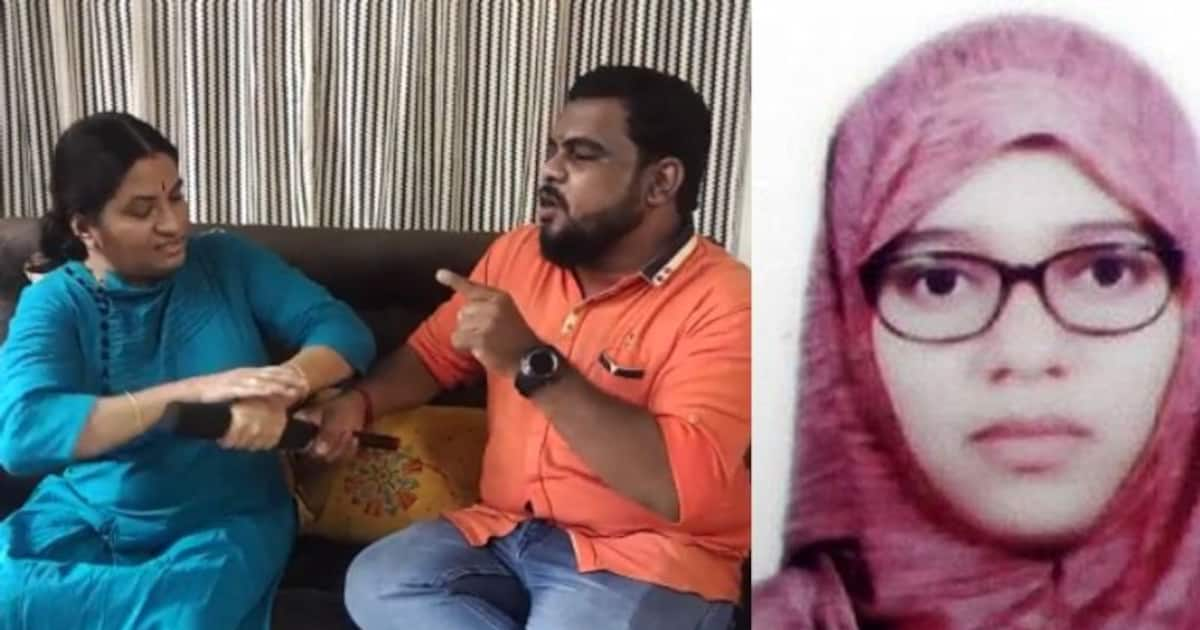 Kerala, First Published Jul 2, 2021, 10:50 PM IST
Thiruvananthapuram: Fatima's mother grabbed the mic of the reporter who made provocative remarks during the interview and shook the camera. Moment Fatima joins IS with her husband and is in an Afghan prison after her husband's death. During an online interview with 'View Point', the reporter mentioned that Nimisha Fatima should not be brought to India but should be shot dead.
The reporter said that the world is happy to see the tears of the mother of the moment of conscience. Instead of claiming to be the mother of a soldier, Bindu's mother grabbed the mic and snatched the camera.
The government had sought the stance of the security agencies when Afghanistan made it clear that it was ready to extradite them to India. Security agencies told the government that everyone in the group had been trained to carry out suicide attacks. According to the agencies, the terrorists were last instructed to work for ISIS in their own country. The intelligence agencies reported that their return would therefore pose a major threat.
Meanwhile, former ambassador KP Fabian and others are opposed to the move. Fabian says there is no reason not to bring back those who are being held in Afghan prisons. Some former security officials are of the opinion that they should be brought back, that legal action should be taken to bring them into the mainstream and that they should study the circumstances under which they could join IS.
None of the opposition parties has taken a stand on the issue as there is great confusion. The BJP has already stated that it will oppose bringing in women. Earlier, the Center had decided to take legal action against the four if the matter was brought before the court. There were reports that India had unofficially told Afghanistan that it did not want to bring them back.
"
Meanwhile, Bindu has filed a habeas corpus petition in the high court seeking the return of Nimisha Fatima and her children. The petition seeks directions to the Central Government to repatriate Nimisha Fatima and Nimisha's daughter.
The government is not taking steps to extradite them from Afghan jails to India. The protection of the rights of citizens is a special consideration in the international treaties in which India is a party. The petition also states that the government has an obligation to protect fundamental constitutional rights.
In this time of the second outbreak of the Kovid epidemic, Asianet News urges everyone to wear masks, sanitize, maintain social distance and be vaccinated. Together we can defeat the epidemic. #BreakTheChain #ANCares #IndiaFightsCorona
Last Updated Jul 2, 2021, 11:10 PM IST