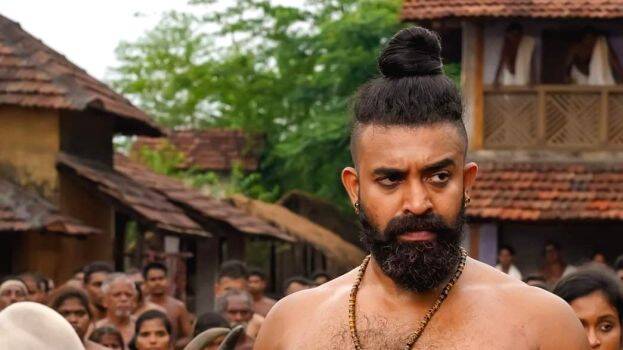 Director Vinayan has confirmed that the film will be released in 19th century theaters no matter how long it takes. The director made his firm stand clear on his Facebook page. The climax scenes of the film are yet to be shot as editing work has started. It also reminds the filmmakers not to forget the theaters that made cinema so popular. Vinayan had earlier said that Siju Wilson, the hero of the movie, will be on the throne of Malayalam cinema by the end of the 19th century. The film has one more month to shoot.
Renu in blue
Renu Soundar, who has won many awards for her excellent roles, will play the role of Neely in the film. The actress made her film debut with the movie Manhole from the mini screen. Manhole is an award-winning film, including at the international level. Manhole also won the state award for best film. Renu Her second film was Chalakkudikkaran Changathi directed by Vinayan. He has also done notable roles in films like Ottam, Pengalila and Marjara.
Vinayan's Facebook post
Editing work began in the nineteenth century. Vivek Harshan is the editor. The climax is yet to be shot after Kovid's intensity has diminished. Film is an entertainment that can be enjoyed at the lowest cost for the common man. The film manages to entertain as well as amaze with its colorful visuals and stunning soundtrack. There are people who are satisfied with watching movies released on OTT platform on the screen of the phone? It can only be described as being satisfied with what you have …
That's why we've decided that the nineteenth century, with hundreds of junior artists and numerous action sequences, will only be released in theaters no matter how long we wait. My opinion is that the filmmakers should not forget that the noise in the theaters has played a big role in the filmmakers gaining great stardom and popularity.