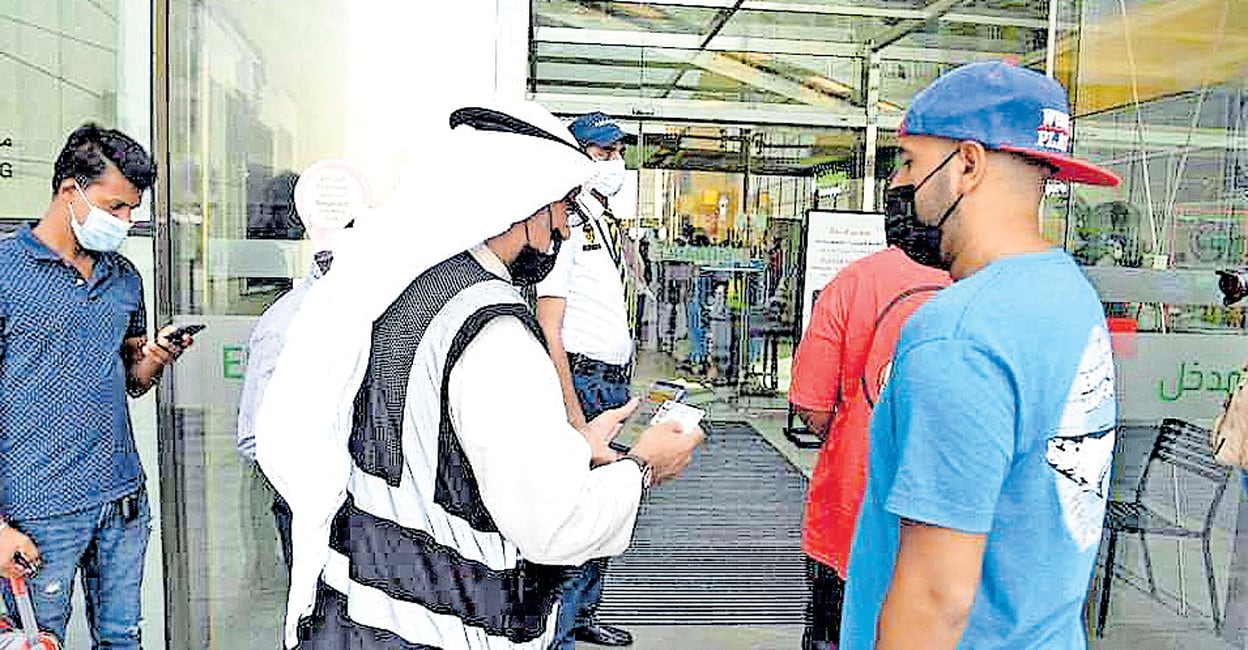 Kuwait City ∙ The municipality will impose a fine of 5,000 dinars on institutions that admit those who do not take the Kovid vaccine. This was announced by the authorities yesterday when the law came into force that only those who have been vaccinated can enter the malls.
A 24-hour team has been deployed to monitor the entry of shopping malls, restaurants, coffee shops and salons. Admission is only for those who prove that they have received the vaccine in the Immune and My ID apps. Anyone who did not present evidence of vaccination was not allowed into the mall.
The inspection is being led by mall security officials. Meanwhile, police have been deployed at the entrances of all the malls to monitor and assist them if necessary. The project is being implemented in collaboration with the Ministry of Home Affairs and the Ministry of Health.
It is overseen by a committee comprising representatives of the Kuwait Municipality, the Ministry of Labor, the Ministry of Home Affairs and the Ministry of Commerce. Admission is also open to those who have taken the vaccine 1 dose. Those who take 2 doses will see green on the mobile app and those who take 1 dose will see yellow on the mobile. They can enter malls.
The mobile app of those who have not been vaccinated will be yellow. They have no access. Admission is not prohibited for those under the age to receive the vaccine. Maj. Gen. Al-Zubi, assistant undersecretary for public security at the interior ministry, said 300 police had been deployed to monitor 10 major malls across the country.
About 200 policemen are on patrol in connection with the small malls. Non-vaccinated employees working in mall establishments are not barred from entry. A separate gate has been set up for employees to enter.
English Summary: Kuwait starts to prevent unvaccinated from entering shopping malls to contain Covid.