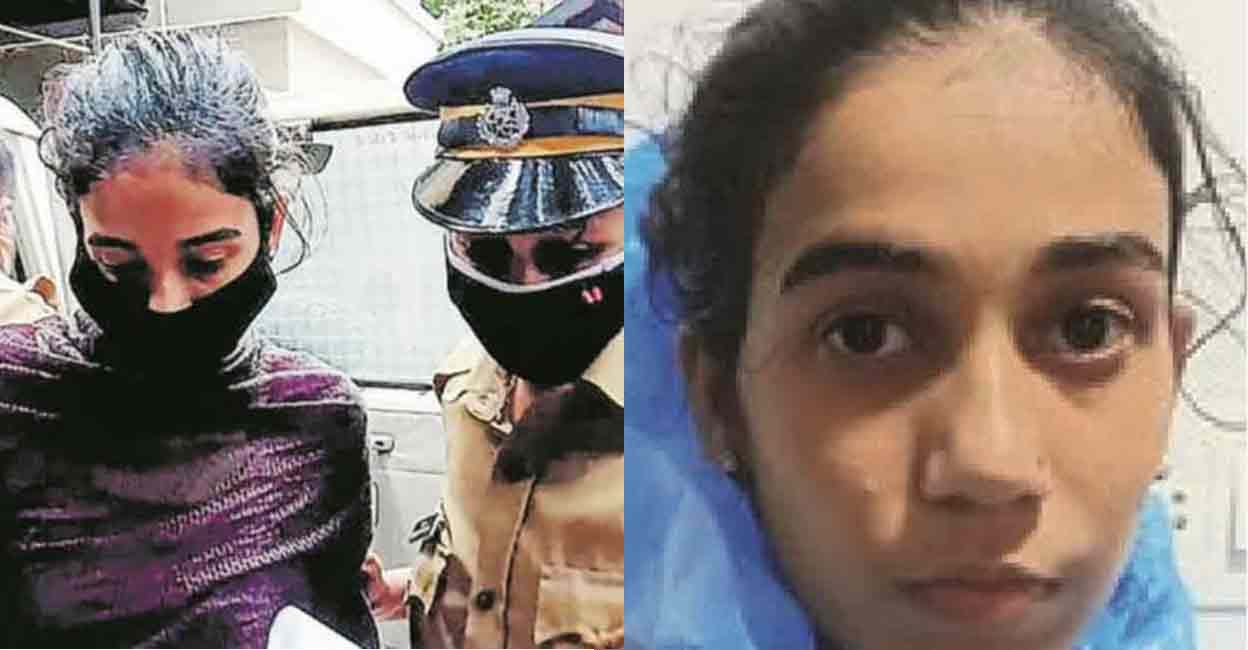 Chathannoor: A woman arrested in connection with the abandonment of her baby was reportedly trying to endanger the baby during childbirth. Vishnu's wife Reshma (22) revealed this to the police during interrogation at Pezhuvila house, Kalluvathukkal, Ozhakkodu. During interrogation, she confessed that she abandoned her child because she saw that it would be an obstacle for her to run away with her boyfriend whom she met through social media. Reshma said that she was left in the charcoal pit with the intention of killing the baby. When the labor pains started, she went to the bathroom outside the house and pressed her stomach.
It was thought that the baby's life would be lost if it was pressed hard. She stood up during childbirth with the goal that the baby would fall to the ground if she was born alive. But when the pain subsided, the baby was carried away. Parippally Inspector T. Sathikumar, who is leading the investigation, said that Reshma had given a statement that the navel flag was left in the charcoal pit without being completely cut off. She cleaned the delivery area, went to her room, took painkillers and went to bed.
The next day, Reshma took her 3-year-old daughter with her to the rubber plantation and walked with the police for about an hour during the evidence gathering following the discovery of the baby. The police had deliberately picked up women in the area, including Reshma, as they saw that the baby's mother would be tired if she walked a short distance. Reshma, who had been waiting at the Paripalli police station for a long time to give her statement that day and the next day, answered the questions by hiding her pain.
Reshma also wore a special elastic belt to hide the swelling of the wire. During interrogation, Reshma initially gave contradictory statements. The first statement is that the birth of another child was concealed because the husband did not like it. When the questions were tightened, there was no money to raise the baby. When she said she would collect phone information, she revealed that she did this to live with a lover she had never met. I went to Varkala once to see my boyfriend but he did not come.
When she returned, her husband seized the phone and destroyed it. She then contacted her boyfriend over her mother's phone. The police gave him paper and pen but did not write a single letter. Meanwhile, Kovid has confirmed to Reshma. Kovid will be taken into custody after the negative and questioned in detail.