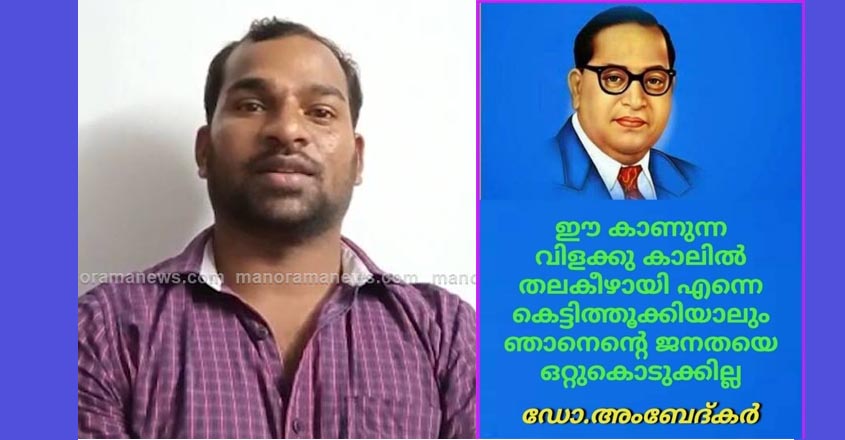 Manikandan's withdrawal as a candidate in Mananthavady was a crisis for the BJP state leadership.
Manikandan said he would not enter politics and would gladly refuse. Manikandan had said yesterday that he came to know about the candidature only after the announcement of the candidate.
He later clarified his position on his Facebook page. Manikuttan responded by posting Ambedkar's words, "I will not betray my people, even if I am tied upside down on this visible lamp post." The post also indirectly criticized the BJP.
The BJP national leadership gave Manikuttan a chance as a candidate from the working class. Manikuttan was also on the BJP's top ten list. So far, no one from the community formed by the Left and Right Fronts has been nominated for the Legislative Assembly or the Lok Sabha. In a video released, Manikuttan said that although the BJP was trying to take advantage of the situation, he was not a BJP supporter and wanted to work and live with his family.