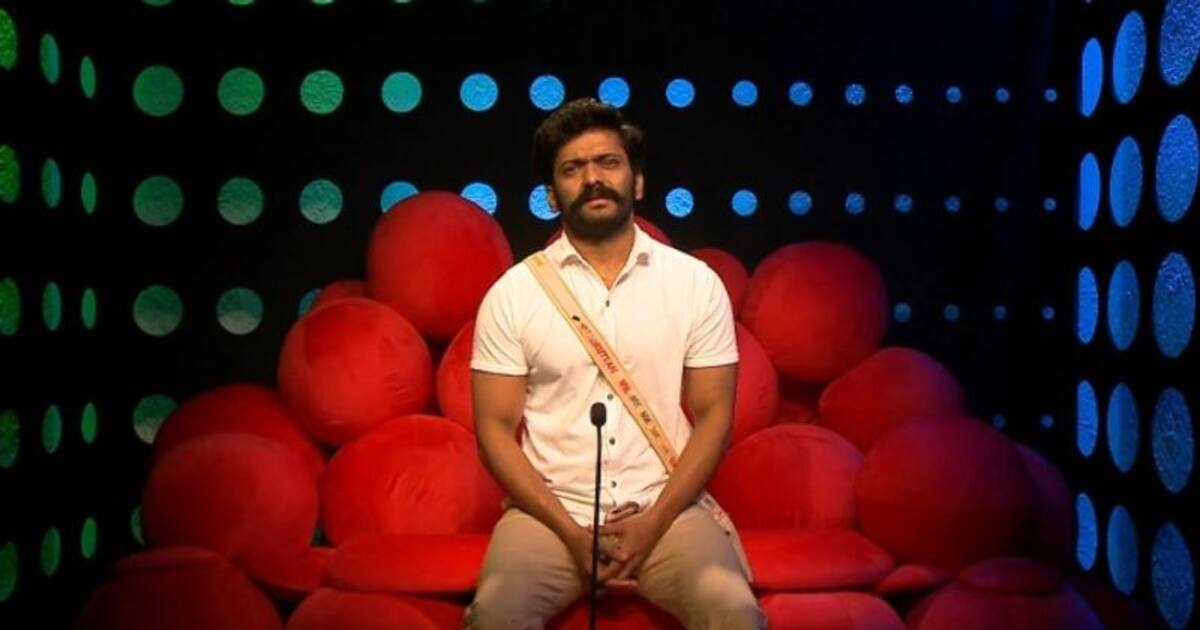 Bigg Boss Malayalam Season 3 is one of the most intriguing shows for Surya Manikkutta. Although Surya has repeatedly said that he is in love with Manikuttan, both directly and indirectly, Manikuttan has said that he feels friendly and respectful in return. But the last few days at the Bigg Boss House have seen the clock ticking whether the sun is running a game strategy. Manikuttan had told Anoop Krishna the other day that he had doubts about Surya's love for him. Manikuttan also questioned whether this was Surya's strategy modeled on Ovia in Tamil Bigg Boss. The audience also saw Manikuttan seriously presenting the matter in front of Bigg Boss on Bigg Boss Plus yesterday. Manikuttan went in front of a camera and told Bigg Boss that he had something to talk about and that he had to spend ten minutes in the confessional room. Accordingly, Bigg Boss called Manikuttan to the Confession Room.
This was Manikuttan's response to Bigg Boss' question of what to say.
Concern expressed by Manikuttan to Bigg Boss
"It's only been 50 days. I still do not know what will happen when I go out. 100 days on the Bigg Boss show would be a great pleasure for me. Another incident – Surya's case, Bigg Boss knows .. I kept the letter very secret when I gave it to him because no one should make fun of him in that name. I hear Surya say that I look like a friend and love never comes back and I don't understand where my life is going, Bigg Boss.
I've only known movies for 15 years, Bigg Boss. I have not had a job other than film for 15 years. I tried many things, including many businesses, but all of them failed. And cinema is a terrible passion for me. That's how I carry it. I don't do a lot of movies but the audience likes something for me. I have a terrible fear of losing it for this reason. The journey ahead for me is a terrible problem. Because there are so many things that come to the extreme of provoking. I have a terrible fear of becoming even more involved. Bigg Boss has to help me somehow, "said Manikuttan.
The clock was kind of comforting Bigg Boss' response
"Manikuttan, whether it's a captaincy task or any other task, it's a very healthy match to be caught on camera and watched by the audience. There may be mental and physical tactical moves on the part of the opponents to win the match. Compete. All the best, "said Bigg Boss. Manikuttan walked out of the Confession Room thanking Bigg Boss.
Manikuttan told Anoop about Surya the other day
"She tells me she's in love with me. I told her I can not stop someone being angry with me and I can not stop someone loving me. It's their thing. After watching this little Tamil (Bigg Boss) in the first season, Ovia jumped into the pool for love. We 've heard of the Army, too, so I asked them why they were in love, and when something finally went wrong, she jumped in the pool, but so did the people inside. He told me that he had been adopted.
Eda, I have known the sun for 12 years. Surya has acted in movies with me. Seen at Thiruvananthapuram. Even then Surya says nothing about it. I can't say it shouldn't have happened here. But if it happens suddenly in a day or two .. I do not doubt it. So far no one was able to send in the perfect solution, which is not strange. I have seen it with great respect. But when they talk, they say, "I love the clock a lot." But I know he's a friend in return. He started saying that love cannot be regained. I wondered what she was saying. I'm afraid he's trying to take love in a different way. I am reminded again and again of love, friendship and respect. But now they are taking love in a different way and going away as a sad daughter ", Manikuttan expressed his concern to Anoop.
Last Updated Apr 4, 2021, 5:58 PM IST