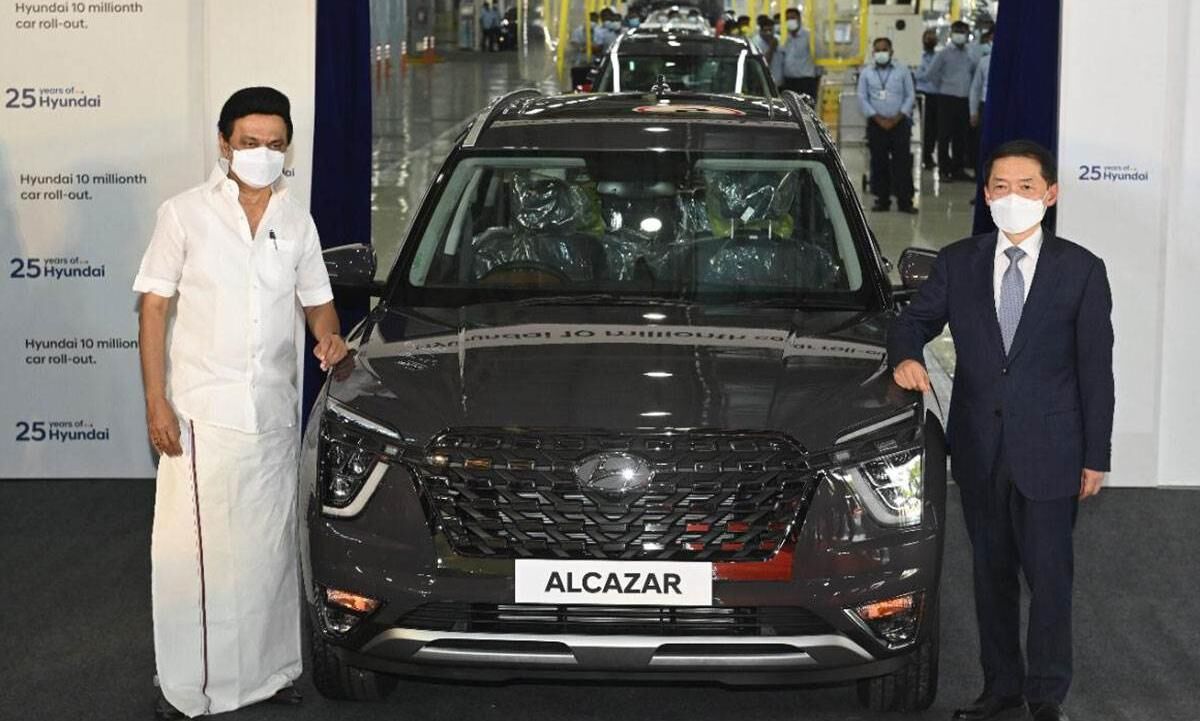 Hyundai, the Korean automaker, has achieved the dream of building one crore vehicles in India. The one crore perfect car was launched from a manufacturing facility in Sriperumbudur near Chennai in Tamil Nadu. The Iowa vehicle was an Alcazar SUV. Tamil Nadu Chief Minister MK Stalin was the chief guest at the launch. Hyundai India has reached a new milestone 23 years after its inception.
Construction of Hyundai's first integrated plant outside Korea began in India in September 1998. 'This milestone is a testament to Hyundai's commitment to the Make in India initiative. Hyundai Motor India MD and CEO, S.S. Kim said.
Made in India ….. for the world
Hyundai is a car company that started manufacturing 'Made in India' cars years ago. It will be 25 years since Hyundai started operations in India. On May 6, 1996, Hyundai Motor India laid the foundation stone for the plant at Irungadu Fort in Sriperumbudur. The first car, the Santro, was launched in 1998. The second construction site in Chennai was inaugurated in 2008. The installed capacity of both the plants is 750,000 units per annum.
Hyundai is currently the largest exporter of cars from India. Hyundai Motor India has exported 30 lakh passenger vehicles by 2020. After the Alcazar SUV, Hyundai will launch the AX1, a micro SUV in India. Currently the vehicle only has a code name. The main competitor to the AX1 will be the likes of Tata HBX.