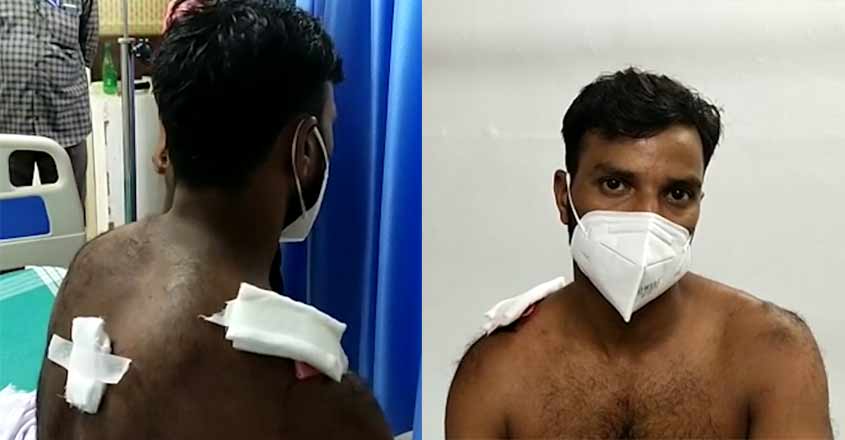 A tapping worker was injured in a tiger attack at Edathanattukara, Mannarkkad, Palakkad. Hussain, a native of Uppukulam, is undergoing treatment at a private hospital in Mannarkkad. The forest department said special monitoring would be carried out in the area.
The tiger attacked Hussein from behind while he was tapping in the morning. Hussein defended himself with a tapping tank in his hand. Meanwhile, he was injured in several places on his body.
Locals said two tigers had been present in the area for a few days. Despite informing the forest rangers, no effective action was taken. Muslim League activists marched to the Mannarkkad DFO office accusing the forest department of negligence. The range officer said special security would be put in place to check whether the tiger had attacked.