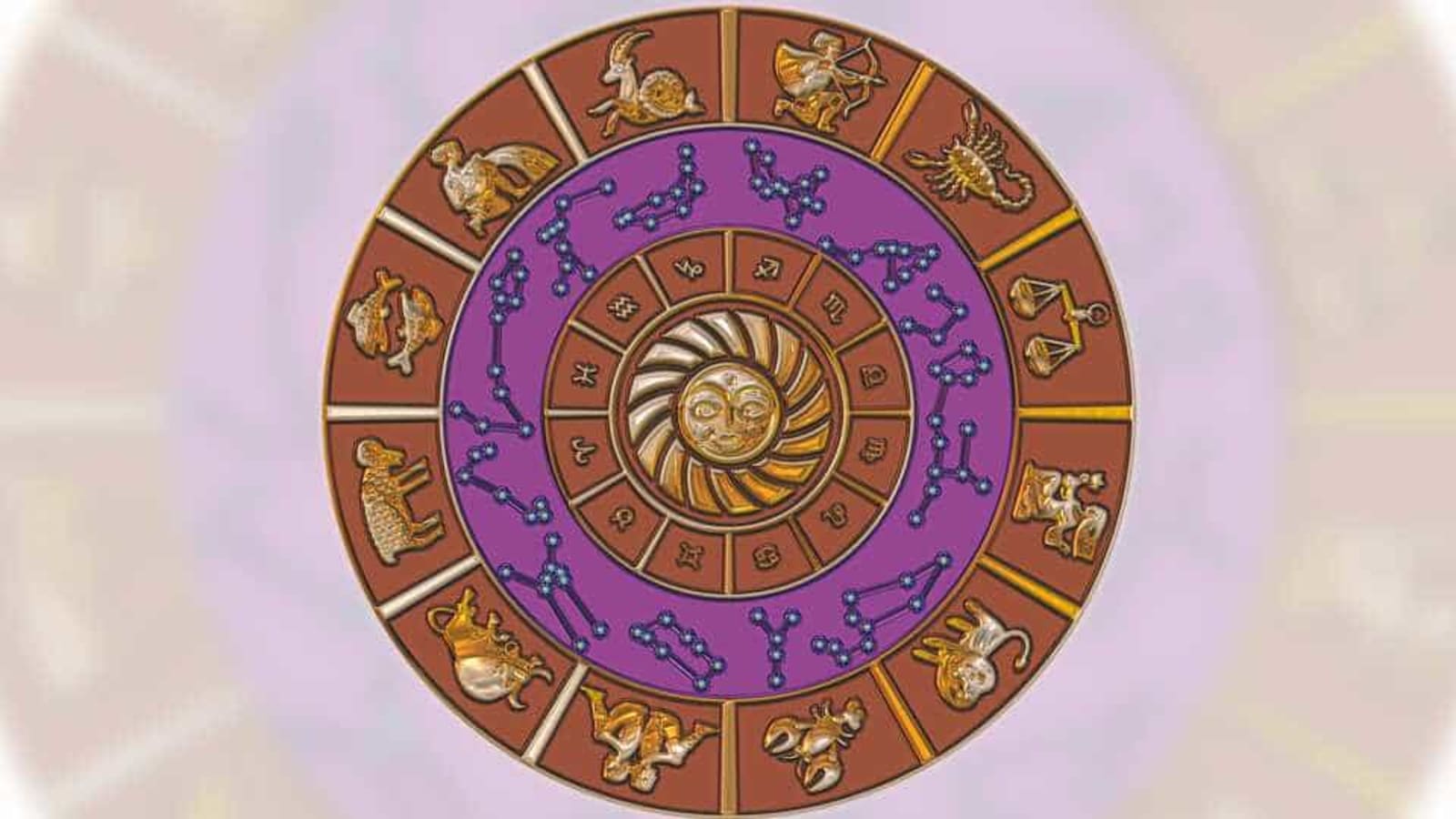 All zodiac signs have their own unique characteristics and traits that define someone's personality. Wouldn't it be helpful if you started your day already knowing what to expect? Read on to find out if the odds will be in your favor today.
* Aries (March 21-April 20): Some of you will have an interesting time interacting with friends and acquaintances. It is better not to go by car with friends because the stars do not seem favorable. Academically more effort will be required and you will be well up to it. Financial restructuring is the need of the hour for these expanding businesses. Something urgent that needed to be done professionally will be done effectively. Doing physical sport will be a good idea to release your excess energy.
Focus of love: You may feel attracted to someone at work.
Lucky color: The Peach
Lucky alphabet R
Friendly numbers 1.5.9
Friendly Zodiac today Leo and Libra
Beware of Aquarius
* Taurus (April 21-May 20): An exciting journey can materialize and take you to discover magnificent sites. Those looking for peace and quiet on the family front will have the opportunity to relax and rejuvenate. The verdict on some real estate is likely to be in your favor. Things light up for you academically. The completion of pending work can occupy some on a professional level. Something that you have started on the health front is likely to bring positive results. You will likely pay a lot more for an item that could have been purchased for a much lower price.
Focus of love: Your romantic movements will be fully exchanged by the partner.
Lucky color: Lavender
Lucky alphabet L
Friendly numbers 3.6.9
Friendly Zodiac today Sagittarius and Pisces
Beware of Capricorn
* Gemini (May 21-June 21): Lifestyle changes will definitely contribute positively to good health. Meeting someone on the family front can bring back happy memories of yesteryear. A trip can materialize for young people and be very entertaining. A question of ownership is likely to be decided in your favor. Your academic performance remains good. You will find ways to earn extra money and strengthen your financial front. Mistakes and problems at work threaten to damage your reputation.
Focus of love: You might be tempted to draw the attention of a member of the opposite sex to yourself.
Lucky color: Cream
Lucky alphabet E
Friendly numbers 3.6.7
Friendly Zodiac today Aries and Gemini
Beware of Aquarius
* Cancer (June 22-July 22): The value of the property you own is likely to rise, so expect good returns. You may need to be quick to take initiative on the career front to be successful. Someone's suggestion on the social front can prove to be a boon to those eligible in the marriage market. Adding to your wealth in other ways is indicated. There's a lot to do on the job today, so tighten your seat belt. Those suffering from an illness can expect rapid relief. You can't rule out losing your temper over an insignificant problem at home. You can plan an exciting trip abroad and enjoy it with your heart.
Focus of love: You will succeed in rekindling your love life and finding it immensely fulfilling.
Lucky color: brown
Lucky alphabet g
Friendly numbers 7.5.9
Friendly Zodiac today Sagittarius and Libra
Beware of Scorpio
* Leo (July 23-August 23): You will be able to secure the rights to a property in your name. Some of you may be planning a family outing. Some of you can be commended for your good academic performance. The financial situation is likely to improve for some. The business front remains satisfactory as you steadily move forward to establish yourself more firmly. Regular exercise can become a necessity for some.
Focus of love: You might not find time for romance today because work keeps you totally busy.
Lucky color: Sea green
Lucky alphabet VS
Friendly numbers 8.5.2
Friendly Zodiac today Scorpio and Virgo
Beware of Sagittarius
* Virgo (August 24-September 23)
An elder in the family will be very understanding and even encourage you to donate your heart. Bottlenecks resulting in traffic jams will be difficult to avoid for those taking a trip today. You can add to your assets by purchasing a property. Now is the right time for you to spread your wings and soar on the academic front. The financial situation is likely to improve for some. You can devote part of your office hours to career planning. A home remedy is likely to work wonders for an illness.
Focus of love: Your loving feelings will be fully shared by the lover.
Lucky color: Chocolate
Lucky alphabet M
Friendly numbers 7.8.3
Friendly Zodiac today Libra and Leo
Beware of Capricorn
* Libra (September 24-October 23)
It's a great time to go on vacation with family and friends. Some of you may be considering buying a property. Students will excel by focusing fully on the job at hand. You will feel extremely proud of the success of a loved one.
You are likely to get a good price for rented accommodation. Your performance at work is appreciated. Those who are not in shape will be able to muster enough willpower to achieve physical form. Someone at home may not let you exercise your authority, which can frustrate you.
Focus of love: You enjoy a stable love life.
Lucky color: The Peach
Lucky alphabet NOT
Friendly numbers 6.4.3
Friendly Zodiac today Virgo and Cancer
Be careful of Aquarius
* Scorpio (October 24-November 22)
Those who go on vacation abroad can look forward to some exciting times. A property issue can take a lousy turn, but don't let it go the legal route. Someone can support you in your academic endeavors. Some social developments will please you. You are likely to find an amicable solution in a financial dispute with someone. A pat on the back by an elderly person is likely to make your day. Eating a balanced diet will keep you in shape. The load of domestic work will not give you the peace and quiet you are looking for.
Focus of love: Lovers are likely to have a good time.
Lucky color: Sand brown
Lucky alphabet Yes
Friendly numbers 8.9
Friendly Zodiac today Leo and Gemini
Beware of Pisces
* Sagittarius (November 23-December 21)
Ownership of property can be entrusted to you. Some of you are likely to perform well in a competition. Forces pulling you in different directions can confuse you and interfere with your own judgment. Financially, you are probably getting better and better. Distractions and disinterest can become the bane of your professional or academic performance. A change in diet will help achieve fitness. A fulfilling love life is planned for the bride and groom. Those who are thinking of a road trip are going to have a great time.
Focus of love: Lovers can secretly plan a date together.
Lucky color: The Peach
Lucky alphabet A
Friendly numbers 2.7.3
Friendly Zodiac today Virgo and Taurus
Beware of Aries
* Capricorn (December 22-January 21)
A trip can be taken to meet someone special. The main owners can benefit from a special status in their entourage. Academically, things are going perfectly well as you manage to double your efforts to improve performance.
A student loan is liable to be sanctioned. Someone will likely appreciate your professional contribution. Energy drinks and healthy foods will prove beneficial for those who have adopted a fitness regimen. Your fierce independence will not allow you to consider your spouse's advice on the home front.
Focus of love: Lonely hearts will find the lucky day.
Lucky color: Indigo
Lucky alphabet H
Friendly numbers 2.6.9
Friendly Zodiac today Leo and Aries
Beware of Taurus
* Aquarius (January 22-February 19)
Family will probably be your focus today and bring you immense joy. The chances of going on vacation become clearer as the leave is granted. A property issue can go the legal route and cause problems. You will be able to regain lost ground on the academic front to be on par with the rest. The people around you are likely to become your supporters when you give them financial assistance. Cold calling is likely to have positive results for sellers. Recovery is provided for those who are in pain.
Focus of love: Tying the knot can cross the minds of lovers.
Lucky color: Turquoise
Lucky alphabet P
Friendly numbers 5.6
Friendly Zodiac today Cancer and Pisces
Beware of Gemini
* Pisces (February 20-March 20)
The home front can appear to be in a state of neglect and engage you immensely. An official trip promises to be most entertaining. A new deal is likely to come to fruition and give you a taste of success. Students can excel in studies and take one step closer to their goal. The previous savings will probably come in handy now. You can fight on behalf of a colleague, but it can go against you. Health issues will need to be resolved quickly if you are to stay healthy.
Focus of love: Love works as an antidote to everyday tensions.
Lucky color: Coffee
Lucky alphabet R
Friendly numbers 1.3.4
Friendly Zodiac today Aries and cancer
Beware of Taurus
Follow more stories on Facebook and Twitter