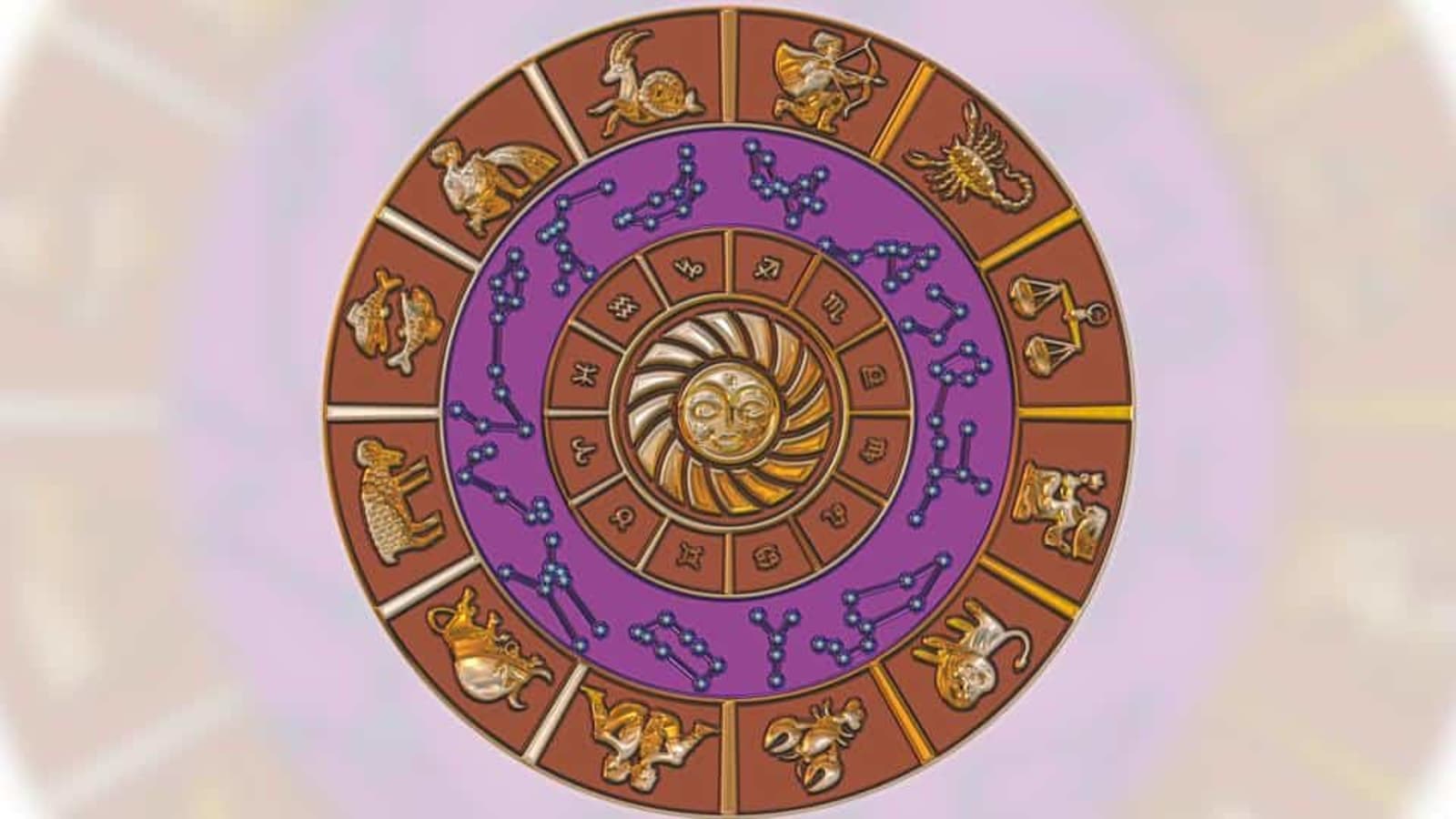 All zodiac signs have their own unique characteristics and traits that define someone's personality. Wouldn't it be helpful if you started your day already knowing what to expect? Read on to find out if the odds will be in your favor today.
* Aries (March 21-April 20): The financial front will rise when you start to earn well. Additional work will come your way which will promise you good remuneration. Conditions like coughs and colds that bothered you for some time are about to go away. Some housewives are likely to be praised for their aesthetic sense. A vacation promises a wonderful time. There is a good chance of becoming a proud owner of an apartment or land. An opportunity to improve performance awaits some academically. A day of relaxation is planned, where you can find yourself today in the company of your near and dear ones to make exciting projects!
Focus of love: You will have the opportunity to get a burden that you carried on your chest on the romantic forehead.
Lucky color: Dark red
Lucky Alphabet: re
Friendly numbers: 2.5.9
Friendly Zodiac today: Pisces and Capricorn
Beware of: Aquarius
* Taurus (April 21-May 20): Important work on the domestic front relating to maintenance will be successfully completed. Avoid busy roads and don't drive a vehicle you are unsure of. A property you buy can start to pay off. An academic surprise awaits you today. Financially, things will remain satisfactory thanks to your efforts. Newcomers will be able to establish themselves firmly. An illness that caused you health problems is likely to go away forever.
Focus of love: With the surrounding admirers, you may like to be far away!
Lucky color: Green forest
Lucky Alphabet: T
Friendly numbers: 5,9,7
Friendly Zodiac today: Aquarius and Sagittarius
Beware of: Pisces
* Gemini (May 21-June 21): You will feel very loved and wanted at a family reunion. Official travel is likely to pay off a lot. A good rent can be expected by the owners. Hard work on the academic front will help keep your performance consistent.
Investing in real estate is likely to generate good returns. Something good will likely come out of the initiative you took at work. An excellent line of treatment is likely to get rid of an old disease.
Focus of love: The lover will appreciate your ideas the most.
Lucky color: Light grey
Lucky Alphabet L
Friendly numbers 3.6.9
Friendly zodiac today Capricorn and Scorpio
Pay attention to Sagittarius
Cancer
(June 22-July 22)
Those with a job that involves travel will find the day hassle-free. A long-pending real estate case will go smoothly and have your dream home registered in your name. Academic advice from someone will help you keep up to date with others in the classroom. A lucrative deal that pays good returns is likely to be seized. You will be able to complete your work to the satisfaction of the superiors. Good health will make you feel fitter than ever. A young relative will likely make you academically proud.
Love Focus: Catching someone's eyes can start a budding romance!
Lucky color: royal blue
Lucky Alphabet R
Friendly numbers 3,6,9
Friendly zodiac today Sagittarius and Libra
Pay attention to Capricorn
* Leo (July 23-August 23): The suggestions on the home front may not be as easy to implement as expected. The weather may not allow you to fully enjoy a trip. Good real estate returns are expected for homeowners. Your academic persistence is likely to pay off for what you want. Attending a celebrity or a prestigious event is the rendezvous for some. Someone may offer you money, but only take what you can easily repay. You will find that things are going well on a professional level. You are ready to take on the world today while feeling fit and energized!
Focus of love: A strong relationship can become stronger because of your kindness.
Lucky color: Chocolate
Lucky Alphabet: B
Friendly numbers: 3.6.8
Friendly Zodiac today: Virgo and Scorpio
Beware of: Balance
* Virgo (August 24-September 23): Business trips can turn into pleasure trips because you manage to take your family with you. The stars are shining on the front of the property. Academically excellent luck may appear to improve your performance. A great day where you generally do well in whatever appeals to you!
Good returns are expected on an investment. Excellent prospects are expected in real estate for those involved in the real estate business. Changing your diet and avoiding junk food will have a positive effect on your health. Some of you are likely to participate in a fun activity at home.
Focus of love: Those who seek love will have to give love back or face a life without love.
Lucky color: Purple
Lucky Alphabet: M
Friendly numbers: 2.5.4
Friendly Zodiac today: Libra and Leo
Beware of: Scorpio
* Libra (September 24-October 23): Seeing the happy family will bring you immense joy. Enjoying a vacation trip to an exotic location is indicated. You can expect a good price for a property sold. The diminishing interest on the academic front should be restored. By staying regular in your daily fitness routine, you will be in excellent health and disease free. Things are likely to turn favorable at work and boost your career prospects. By staying regular in your daily fitness routine, you will be in excellent health and disease free.
Focus of love: The partner will appear much more loving and caring than before.
Lucky color: White
Lucky Alphabet: J
Friendly numbers: 5,9,7
Friendly Zodiac today: Virgo and Cancer
Beware of: Leo
* Scorpio (October 24-November 22): You can be part of an exciting trip to an exotic place. The property you own is likely to provide good cash returns. Someone will be athletic enough to get you out of an academically unfavorable situation.
You will start saving to renovate an old house. Your efforts are likely to bring positive results professionally. Those who practice yoga or other traditional forms of exercise will not only remain free from disease, but will also achieve mental peace. However, you can enjoy the day with family and friends.
Focus of love: There is a risk of misunderstanding with the lover.
Lucky color: Magenta
Lucky Alphabet: R
Friendly numbers: 9.8.7
Friendly Zodiac today: Leo and Gemini
Beware of: Virgin
* Sagittarius (November 23-December 21): Pilgrimage plans may be underway and the trip will prove to be extremely satisfying. Those who put a property on the market can expect good returns as the real estate market is recovering. Your academic performance will remain good. Money won't be a problem, but you need to make a habit of saving. Professional opportunities are likely to drive you away. Not being regular in your workouts can start to inform your health soon. The spouse will be loving and caring and will do everything possible to meet your needs.
Focus of love: The feeling of being unloved and unwanted can make you sad.
Lucky color: Bordeaux
Lucky Alphabet: K
Friendly numbers: 7.6
Friendly Zodiac today: Cancer and Taurus
Beware of: Gemini
* Capricorn (December 22-January 21): Those who anticipate a lot of customers may be disappointed. A pilgrimage or a sightseeing visit is likely to soon become a reality. You will succeed in obtaining the administrative formalities for the acquisition of a property. Obtaining academic laurels is planned for certain students. Your ability to impress others is likely to get the job done on a personal level. Good compensation will keep your morale high and increase your self-esteem. Staying close to an influential person can open a lot of professional doors for you. Your daily fitness routine will help you stay healthy.
Focus of love: The partner can be in a calming mood on the romantic front, so just play!
Lucky color: Green
Lucky Alphabet: E
Friendly numbers: 3.6.7
Friendly Zodiac today: Gemini and Aries
Beware of: Cancer
* Aquarius (January 22-February 19): An opportunity to travel abroad may materialize for some. Difficulties are foreseen to accomplish certain formalities of possession of a property. Academically, you will probably do well. Saving money can be at the top of your list right now. An excellent presentation at work will allow you to be selected for an important assignment. Perfect health will help keep you fit and energetic. A family member can increase your workload by calling certain people.
Focus of love: Staying stable with someone you've met recently can't be ruled out.
Lucky color: Sea green
Lucky Alphabet: g
Friendly numbers: 7.5.9
Friendly Zodiac today: Taurus and Pisces
Beware of: Aries
* Pisces (February 20-March 20): There are some things around the house that you may not like, but there is almost nothing you can do about it. Those looking for a solution to transportation problems can now breathe easily, as help is on the way. You may have a great homeownership opportunity. You can feel enriched by having someone on the academic front. You will have the money to fit out your house. Problems at work will be overcome because you give your best. You are likely to reap the health benefits of a fitness regimen that you have adopted.
Focus of love: A colleague who works closely with you may develop romantic feelings for you.
Lucky color: Cream
Lucky Alphabet: B
Friendly numbers: 4.9.7
Friendly Zodiac today: Aries and Aquarius
Watch out for: Taurus