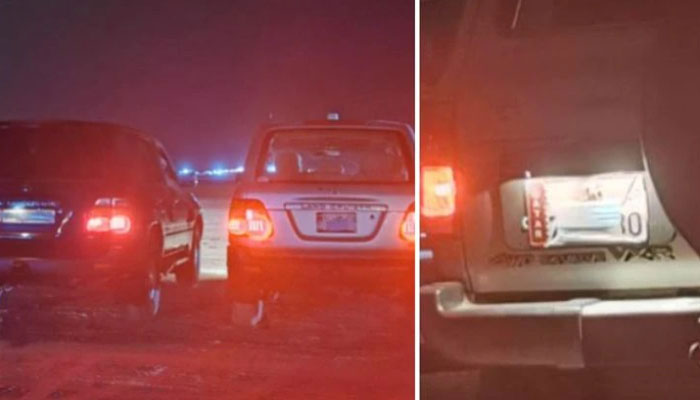 Doha: Qatar's General Traffic Directorate has arrested 16 vehicles traveling in Qatar with concealed number plates.
The Qatar General Traffic Directorate said all 16 detainees had been handed over to prosecution for further action. In addition, action has been taken against about 45 vehicles for other offenses.
The 16 vehicles, which were traveling with Invisible Number Plates hidden, were seized from the Sealine area between February 13. According to reports, face masks were used to forget the number plate on most vehicles. The punishment for this crime is imprisonment for three days and then transfer to court for other proceedings.
Also Read: Dubai Covid Test: Research to detect Kovid from inhaled air
The Directorate General of Traffic has reminded the public to abstain from traffic offenses and to abide by the rules to ensure road safety.
Last year, Abu Dhabi police fined 5,380 vehicles for hiding number plates. Police have been warned to make sure the plates of the vehicles are visible.
In Abu Dhabi, driving without a number plate is punishable under a new traffic law.
The latest news is now in your hands … News is available in Hindi, Tamil, Telugu and Kannada besides Malayalam. ZEEHindustanApp Click on the link below to download …
To subscribe to our social media pages
Twitter
,

Facebook
Click on the links.